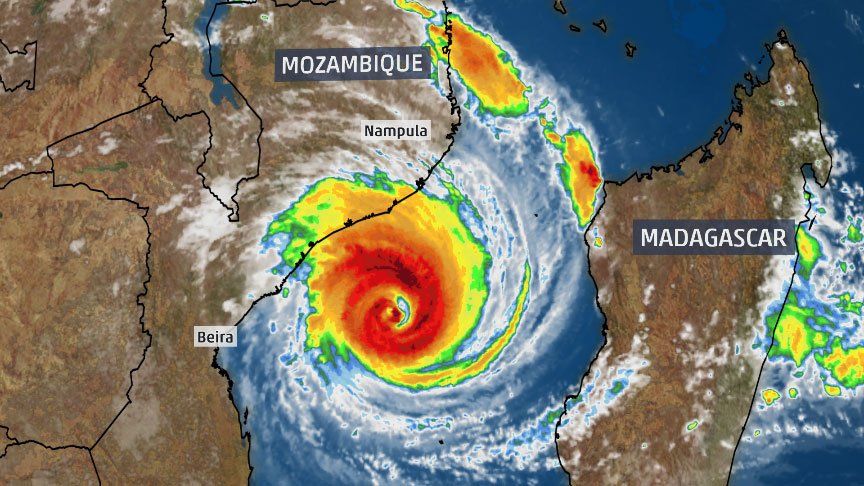 Mozambique, Zimbabwe and Malawi have been hit by a vicious cyclone that has killed more than 140 people, leaving hundreds more missing and stranded tens of thousands who are cut off from roads and telephones in mainly poor, rural areas.
Climate Chaos: "Worst Case Scenario" cyclone slams Mozambique, Malawi
– Death toll exceeds 100, rising
– 80,000 displaced
– Landfall early today with winds of 175 km/h per hour and gusts of 213 km/h
– 1,583 km of roads damaged, 11 bridges destroyed#CycloneIdai #Floods pic.twitter.com/2mOLN8UyAz

— Assaad Razzouk (@AssaadRazzouk) March 15, 2019
U.N. and government officials report that Cyclone Idai has affected more than 1.5 million people in the three southern African countries.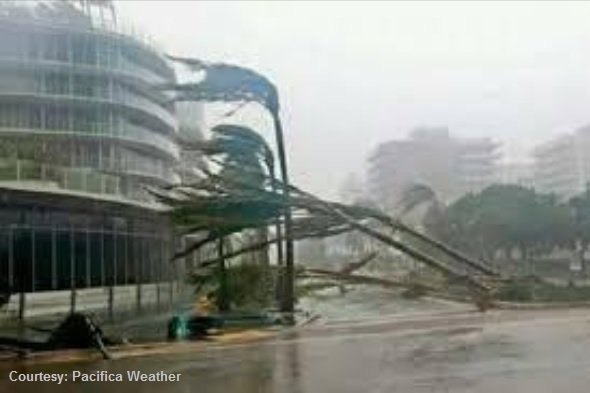 Hardest hit is Mozambique's central port city of Beira where the airport is closed, electricity is out and hundreds of homes have been destroyed.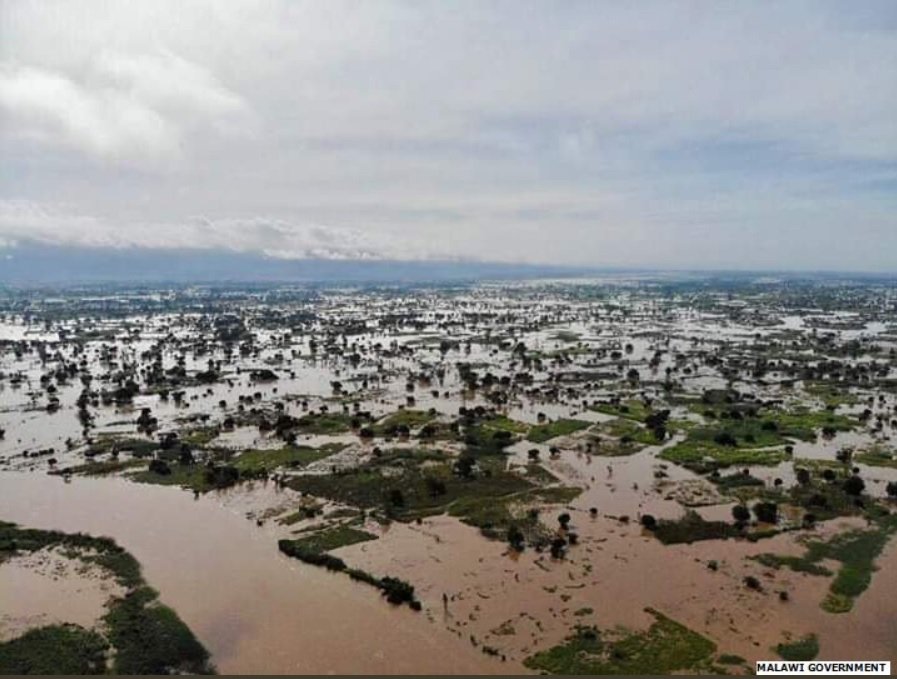 The storm hit Beira late Thursday and moved westward into Zimbabwe and Malawi, affecting thousands more, particularly in eastern areas bordering Mozambique.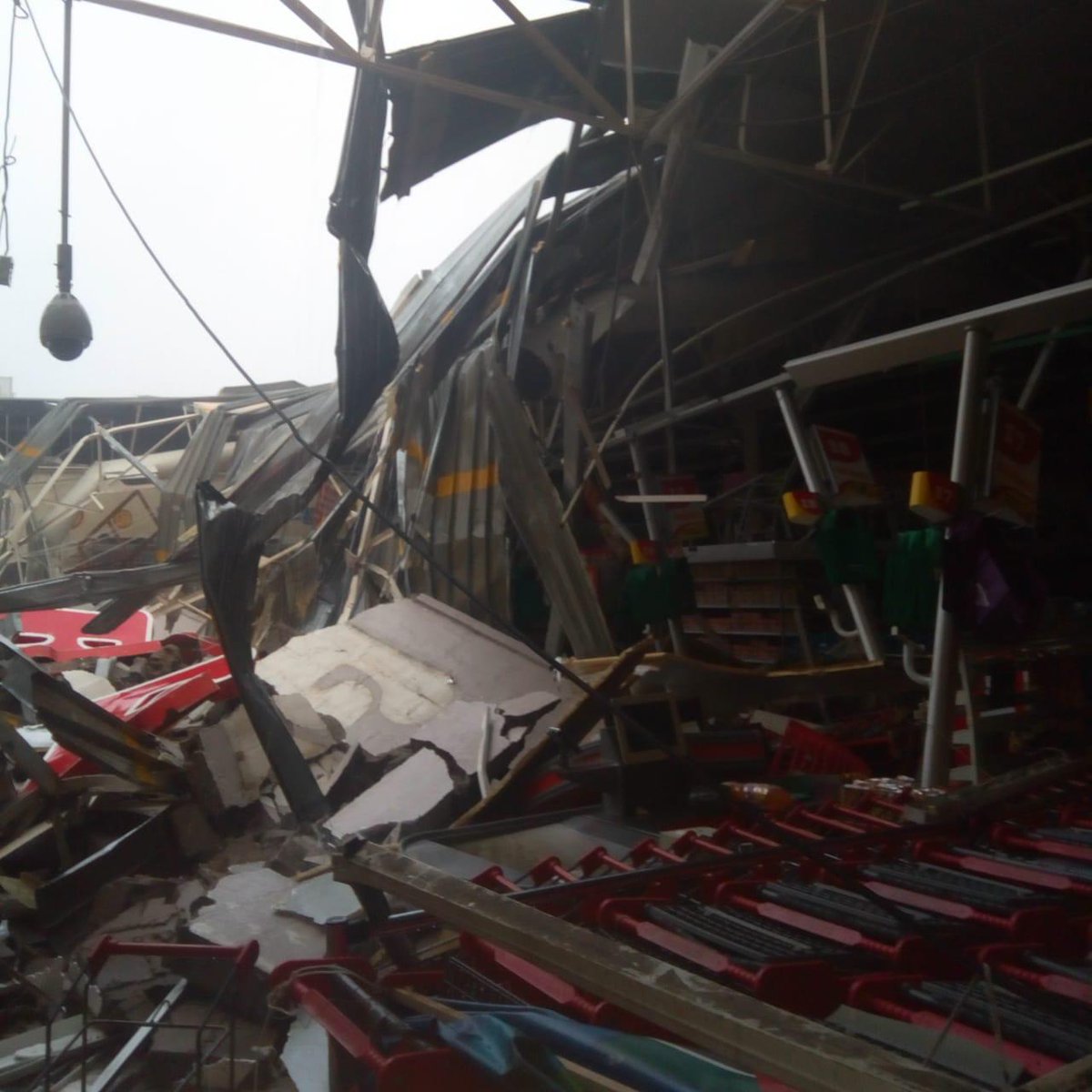 Homes, schools, businesses, hospitals and police stations have been destroyed by the cyclone. Thousands have been marooned by the heavy flooding.
CYCLONE IDAI has some Hurricane category winds and IDAI is expected to reach HARARE. So far IDAI has caused destruction and loss of life in Malawi, Mozambique and now Zimbabwe!

Flooding level rainfall is expected some 500 – 800mm. Be safe out there folks! 🙏🏾🙏🏾🙏🏾🙏🏾#Zimbabwe pic.twitter.com/97fuwOte4g

— BigYoutt Masie 🇿🇼 🇿🇼 (@masiemsoko) March 16, 2019
From food assistance to drones, here's how WFP is helping as #CycloneIdai moves inland across #Mozambique
🌽 high-energy biscuits & additional food stocks
🚁 helicopter for remote access
📡 programming, logistics & telecommunications experts
🕹 drones for emergency mapping pic.twitter.com/UxNw9L6XrK

— World Food Programme (@WFP) March 15, 2019
Another sad day in Afrika: Tropical Cyclone Idai has hit Mozambique 🇲🇿 killing 66 people and also 45 people in Malawi 🇲🇼 pic.twitter.com/xtqj6R9qVK

— Mzilikazi wa Afrika (@IamMzilikazi) March 15, 2019