Arsenal's striker Pierre Emerick Aubameyang was in scintillating form as the Gunners overcame a 3-1 first leg deficit to beat Rennes 4-3 on aggregate an advance to the quarter finals of the UEFA Europa League. The Gabon striker score twice and set up one more as Arsenal won 3-0 on the night to cap a memorable week for the Emirates faithful having already beaten Manchester United 2-0 at the same venue four days earlier.
Aubameyang is a striker who divides opinion among the Arsenal fans due to his style of play and the manner in which he scores his goals. He is rarely involved in the team's overall build up of play but you will almost certainly see him getting on the need f chances in the box, so what is Aubameyang's biggest strength as a footballer?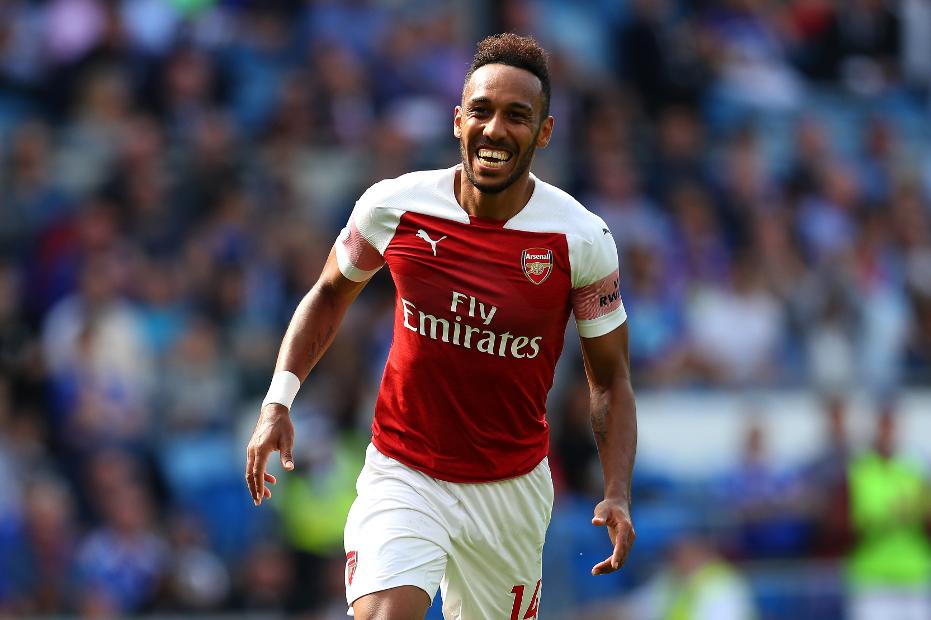 Most fans will probably answer the ability to score goals because is so obvious that he scores loads of goals every season but Auba's greatest strength lies in his ability to get goal scoring chances. He might not be the most prolific in putting away the chances and converting them into goals, but he is surely the best in getting them.
His ability to always lose defenders and somehow be available for the simple tap in goal is unrivaled and underrated. He is not the guy to beat 3 defenders and blast the ball into the net like Mo Salah or Kun Aguero so he relies on his teammates to set him up most times.
Aubameyang will always get chances, clear cut chances but he will not always score them hence making him the best 'chance getter' in World Football!