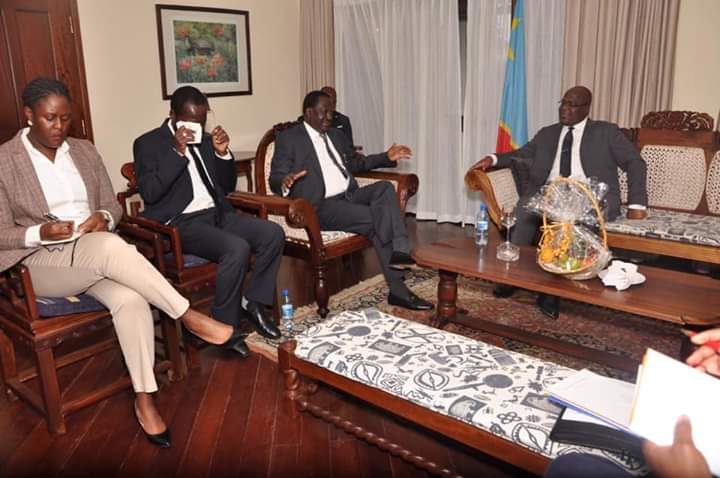 Opposition chief Raila Odinga's last born daughter Winnie has been accompanying her father to state and international functions where she has been sharing platforms with world leaders. Though it is not clear what her official position is, the information out there has it that Raila may have slotted the 29-year-old as his personal aide upon his appointment to an Africa Union job.
As a result, there has been lots of bashing from the online community which has accused the ODM party boss of nepotism which he advocates against in his political life. On Thursday, March 14, a tweep by the name Benard Mogaka Nyaribo revisited Winnie's secret job when a photo of Democratic Republic of Congo President Felix Tshisekedi and her father resurfaced.
Tshisekedi was in Kenya on an official state visit. "Raila and his daughter in DRC as his secretary. Impunity," Nyaribo posted.
Winnie could be seen jotting down notes. However, according to the Drexel University communications graduate, there was nothing wrong in hanging around her father in whatever capacity. "I don't think you know what impunity means, let me help you out. Impunity means exemption from punishment or loss or escape from fines," she shot back.