Nigerian electorates have petitioned president to consider more women into leadership.
They argue that women should be encouraged into leadership and ensure 35 percent of political appointments are ladies.
Executive Director of Royal Heritage Health Foundation, a Non-governmental Organisation, NGO, based in Ilorin, Mr Sogunro Elijah, spoke during the celebration of this year's International Women's Day with the theme, "Balance for better."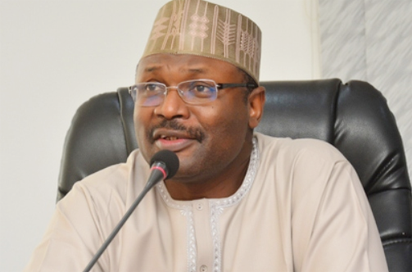 He described women as major stakeholders in any nation's polity who should be given their pride of place for development to thrive.
This comes after the chairman of Independent National Electoral Commission, INEC, Prof. Mahmood Yakubu, yesterday, charged incoming 9th National Assembly to come up with a review of the Electoral Law that will assist the commission to begin work on post-2019 elections review and road map to 2023.
According to him, while there is a lot of work to be done, there is very little time available.
"I want to assure you that we will continue to work with the National Assembly to review and strengthen our Electoral Law. But, I want to appeal to the senators-elect to please start work early and conclude work on the electoral framework in good time, well ahead of the 2023 general elections.
Nigeria is expected to hold is election in 2023 while Kenya the electoral agency IEBC will conduct in 2022.