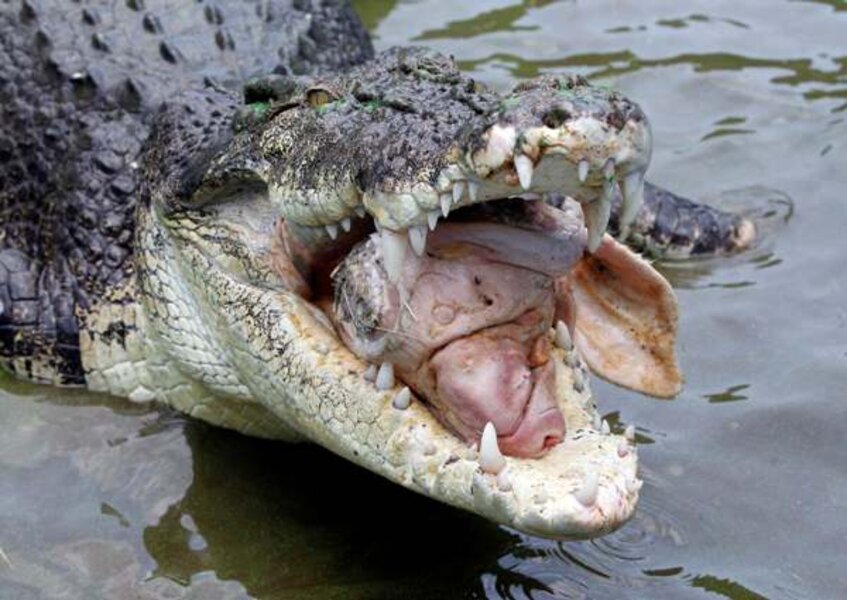 Ngungani village is mourning one of their residents after she was attacked and killed by a crocodile while fetching water from a dam. The woman identified as Kanyiva Kilonzo bled for a long time after being chopped of her leg by the crocodile. Confirming the incidence, Agnes Muthoka, the Kakuyu location chief said the news had come to her as a shock.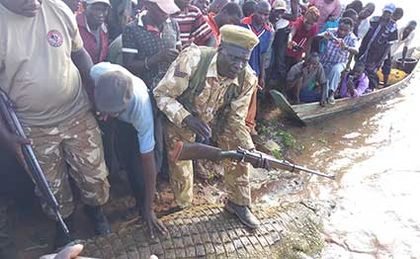 Kakuyu asked the county government to swiftly chip in and help resident get water from safer grounds and stop going to the dam.  "The government should pipe this water to the nearby market centres where locals can get it more safely," noted the Chief who also pointed out that residents in the area were at a high risk of being infected with waterborne diseases as they always fetch the unpurified water from the dam.
Crocodile attacks in the region are not new as several women have been killed by the reptile's in the past. Mumoni MCA Johnson Kanandu who was also at the scene consoling the bereaved family promised the residents that soon the county government of Kitui will ensure that they get water from a safe place. "It is indeed sad to lose an innocent life due to lack of water. I will ensure that soon, better water points are erected and never again will our women lose lives in such scary incidences," Kanandu said.
The crocodile was later killed by Mwea National Reserve officers and meat shared by the residents.  Body of the deceased was taken at Mwingi Level Four hospital mortuary.