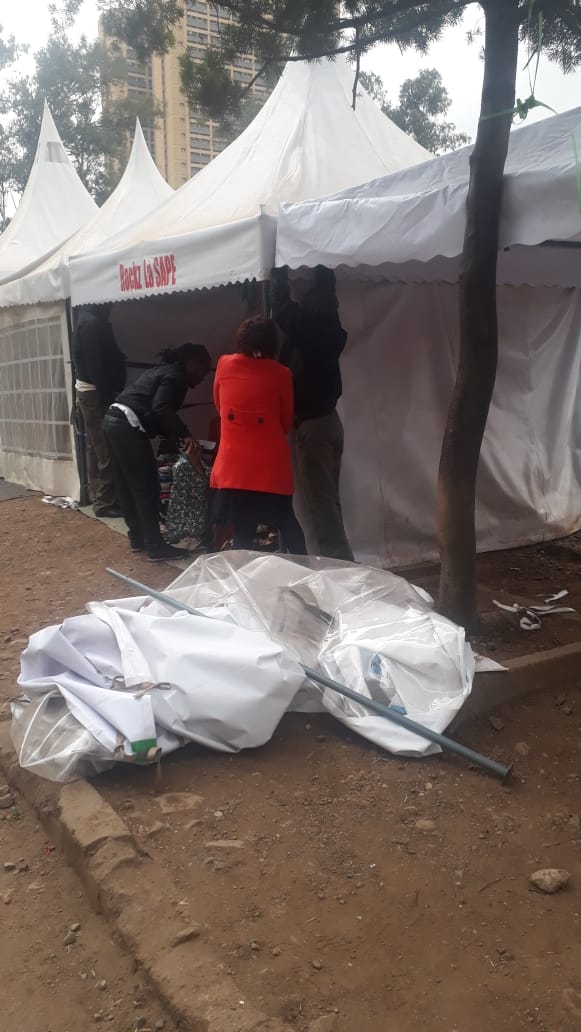 An angry Nairobi boss, Mike Sonko slammed county askaris for encroachment of public land and erection of unwanted structures alng Kenyatta stadium after a tip off.
Nairobi Governor Mike Sonko has ordered the structures around the parking lot along Kenyatta Avenue and next to the Laico Regency to be brought down.
Sonko had secretly toured the area and expressed his anger for city council staff who had allowed traders to encroach the area.
The traders had put up tents to sell clothes, as well as cooked food.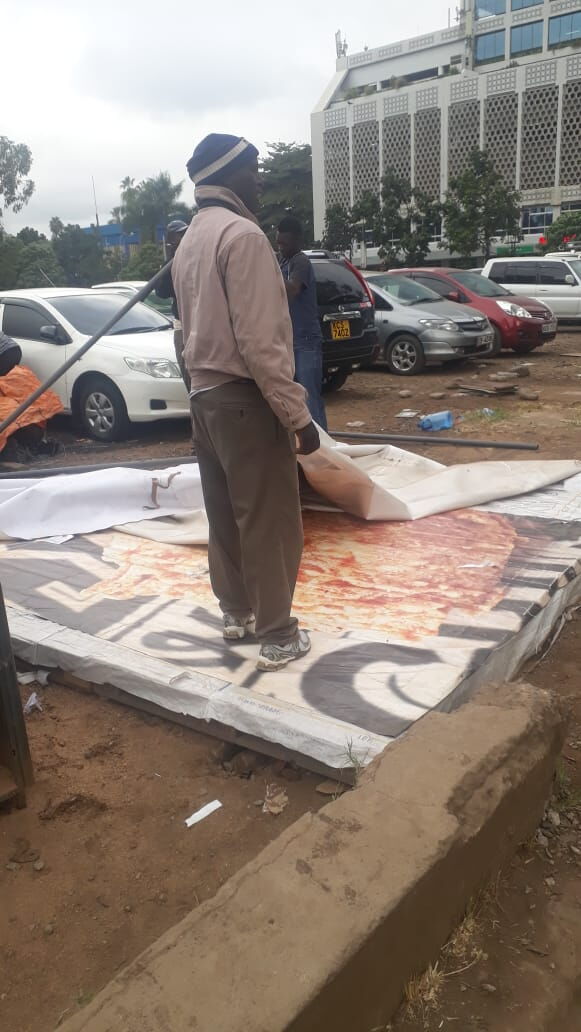 The governor was acting on a tip-off from the Head of Public Service who told Sonko to "visit and see for himself". 
An audibly angry county boss hurled insults seemingly to the county officials who were supposed to ensure the space was not encroached and dared them to quit if they couldn't do their job.
"Five-star hotels, delegates wa UN wako hapa (UN delegates are here), what is this nonsense about?" wondered Sonko.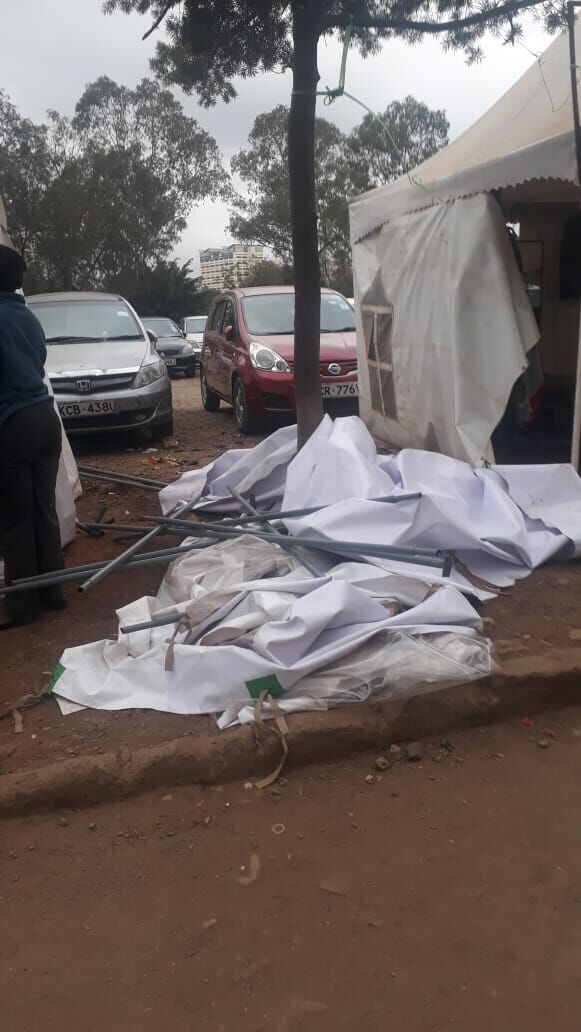 "Kama kazi imewashinda kwenda kabisa (If you unable to to the work, go home)!" dared the governor. 
The UN officials are in the country for a number of consultative forums.
On Monday, UNEP hosted the fourth session of the UN Environment Assembly in Nairobi.
On Thursday the One Planet Summit was hosted at the UN Complex in Gigiri with French President Emmanuel Macron in attendance.