Menengai ward MCA Wilson Mwangi alias Wa Jeff has reiterated the need for women to venture into group farming.
Speaking on Thursday during agri-business sensitization forum held in his ward courtesy Directorate of Gender, Culture and Social services led by Chief Officer Ms Tume Abduba, the MCA said the only way to ensure women empowerment is by empowering them in farming activities.
The program that is being implemented by Directorate of Gender, culture and social services in collaboration with agriculture Ministry will see various women groups trained on mint, rosemary and thyme crops farming.
MCA Mwangi who is also the vice chair Agriculture Committee in the county assembly of Nakuru called on women from Menengai Ward to make good use of the training in herbs farming whose market is readily available internationally.
He added that Menengai ward has vast public land that has not been used for long and that they will be utilizing the same.
"We are very happy that our women are now getting empowered through the trainings in agri-business and more so herbs farming. This area has vast public land and we shall be utilizing the same for farming activities so that our women can be empowered," said MCA Mwangi.
He added that he will work closely with the county government of Nakuru in ensuring there is a proper supply of water so that the women in his ward can engage in agriculture.
The MCA noted that the initiative will help empower women and avert their overreliance on handouts from local political leaders.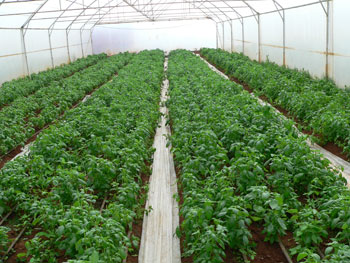 "As a county we shall ensure that there is a supply of water for the women to engage in farming. This will empower them to be independent rather than relying on handouts," said MCA Mwangi.
Various groups in Menengai Ward will benefit from the trainings.
Ms Rukia Ahmed who represented Chief Officer Gender, Culture and Social services Ms Tume Abduba said the program came about after it emerged that the department had sensitized women on Gender-Based Violence hence next step was economic empowerment.
She says the program's training is carried out through a partnership with Herbs Factory Limited from Uganda to train women on spice herbs farming.
According to her, by the end of this year, over 60,000 women shall have been empowered in agriculture throughout the county.
"We thought it wise to empower women in this area that has a readily available market. This is a very lucrative scheme and we hope that it shall be adopted fully because I don't think there will be any poor woman in the county," said Ms Rukia.
Ms Jackiline Nuwama Nyabichira who is an expert in the mint farming with Herbs Factory Limited from Uganda says owing to the fact that there is a readily available market, women who venture in this farming are sure of being economically stable. She adds that mint prices are always regulated and therefore they do not fluctuate a lot.
"The crop is unique and prices are regulated a lot so they fluctuate a lot and the market is readily available," she said.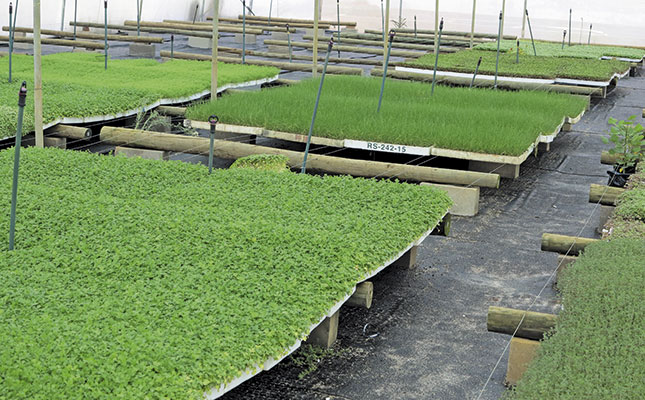 Mint is an aromatic perennial herb belonging to the family Lamiaceae and is grown for its leaves. The leaves are used fresh or dried to make teas, jams and desserts.
The essential oil can be extracted from the leaves and is used as a flavouring. Mint plants possess erect, branching stems and oblong to ovate or lanceolate leaves arranged in opposing pairs on the stems. The leaves are often covered in tiny hairs and have a serrated margin.
They produce a terminal flower spike and the flowers can be white or purple in color depending on variety. Mint plants are fast growing and can become very invasive.
They reach heights of 60–90 cm and will continue growing for many years once established. Mints are used as garden accents, ground covers, air fresheners, and herbal medicines. They are as beautiful as they are functional.
The varieties include apple mint, pineapple mint, corsican mint, pennyroyal, peppermint, citrus mint and spearmint.