DPP Noordin Haji might have been through so much including a lot of threats for his life but that is not what he fears most.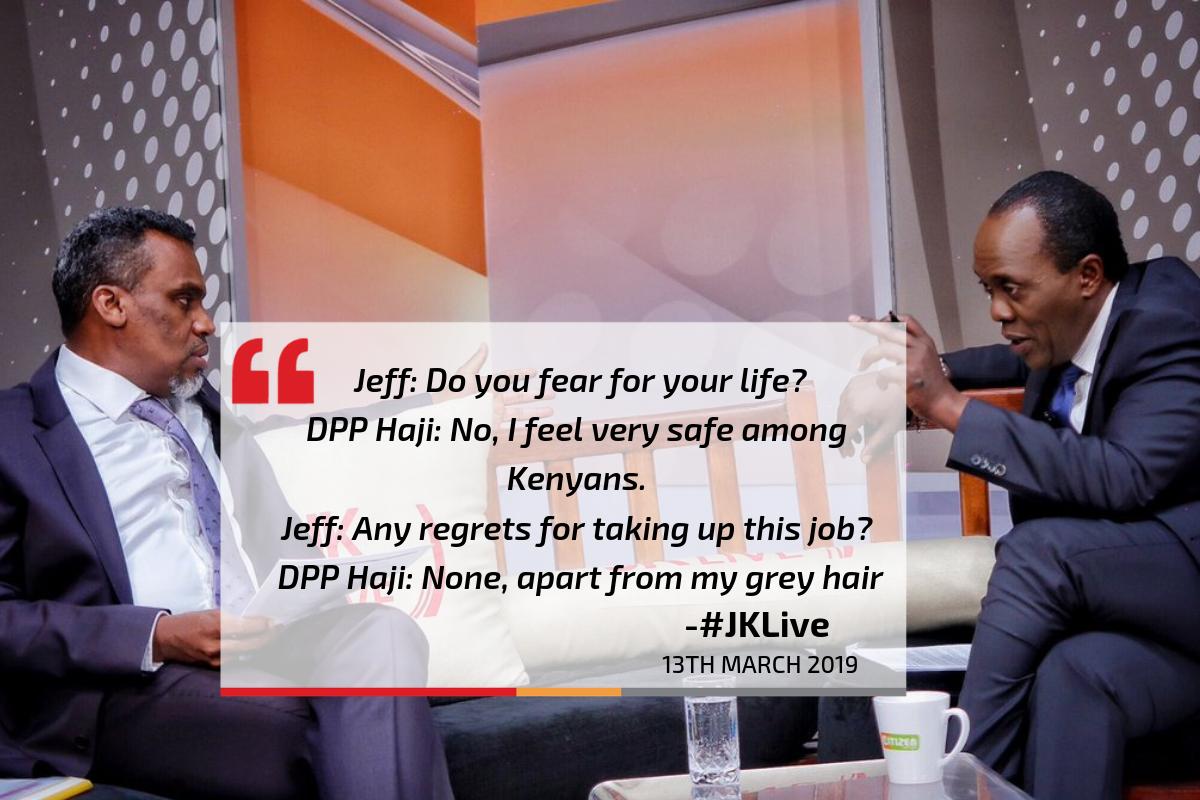 Haji admitted that he has no regrets on anything concerning his job apart from his grey hair.He was talking to Jeff Koinange on Wednesday night.
A lawyer by training, Haji is incorruptible and he is a devout Muslim who puts Allah first. Such adherents abhor anything along the lines of haram (evil).
The DPP is sickened by corruption. It is noteworthy that the chief hero during the 2013 Westgate nightmare when terrorists butchered innocent civilians in broad daylight is his younger brother. An armed civilian who is also well trained, Haji risked his own life to evacuate frightened children and their mums.
Haji also talked about corruption.Kikuyu were the highest in the rank of the ant-corruption cases
This is the same spirit that moves in the heart of Haji. But he has faltered in two ways and he needs to correct course fast.
Haji marked one year since he became the DPP .
Grey hair or not,the DPP seems to be doing his job right!