The noose is steadily tightening around the neck of Supreme Court judges after the Judicial Service Commission gave it 14 days to respond to a suspected corruption case against sitting judges.
The petition filed by lawyer Ahmednasir Abdullahi is against judges Jackton Ojwang', Smokin Wanjala, Mohammed Ibrahim and Njoki Ndung'u.
The lawyer accused the judges of pocketing more than Ksh390 million to influence the outcome of the appeal, where he represented former Wajir Governor Ahmed Abdullahi.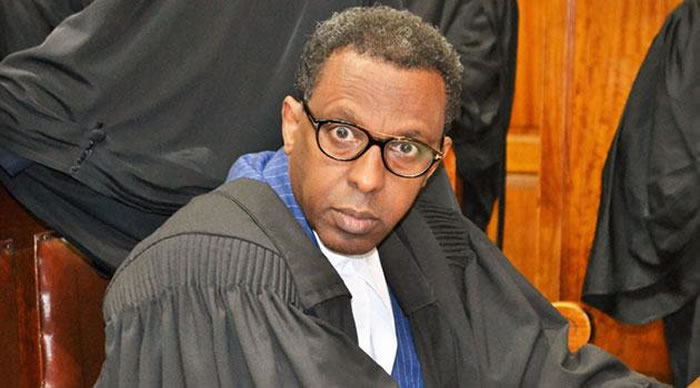 On February 15, the Supreme Court overturned the decision of the High Court and Court of Appeal to nullify the election of Wajir Governor Mohammed Abdi Mahamud.
The Governor had moved to Supreme Court seeking a ruling regarding his election over allegations that he did not possess the prerequisite academic qualifications.
The four judges upheld his election while Chief Justice David Maraga and Justice Isaac Lenaola returned separate dissenting judgments.
Mahamud's election had been nullified by two other lower courts due to allegations he did not have academic qualifications, however, the governor maintained he had a bachelor's degree and a masters from Kampala University in Uganda.
If the petition is deemed serious enough, a recommendation will be made to the President to form a tribunal that will test the evidence presented before coming up with a decision on whether or not a judge in question should be removed.
On Wednesday, a statement by the Judicial Service Commission stated they had received 69 complaints against judges.