One of the people you should avoid this year is anyone who has links to Ekeza sacco because the anger in them cannot be measured.
Interior Cabinet secretary Fred Matiang'i vowed to pursue fraudulent Ekeza Sacco officials who misappropriated more than Ksh1.5 billion belonging to investors.
A lawyer allegedly representing controversial televangelist David Kariuki Ngare, popularly known as Gakuyo escaped the wrath of the members who landed blows and attacked him after a court session.
The angry members, who are furious over the Ksh.1.5 billion loss brought upon them by the Gakuyo-founded sacco, pounced on lawyer Samuel Mburu accusing him of ridiculing them as he contradicted their submission in court.
They descended on Mburu outside the court ripping his shirt and suit as they meted out their anger on him. It took the intervention of security guards at the court to rescue him.
It emerged that Mburu and Okatch represent different factions of the sacco, Okatch allegedly for the interim board members and Mburu another group.
Okatch asked the court to set aside the court orders issued on Wednesday. They barred the interim members from taking office until the case filed by 11 members is concluded.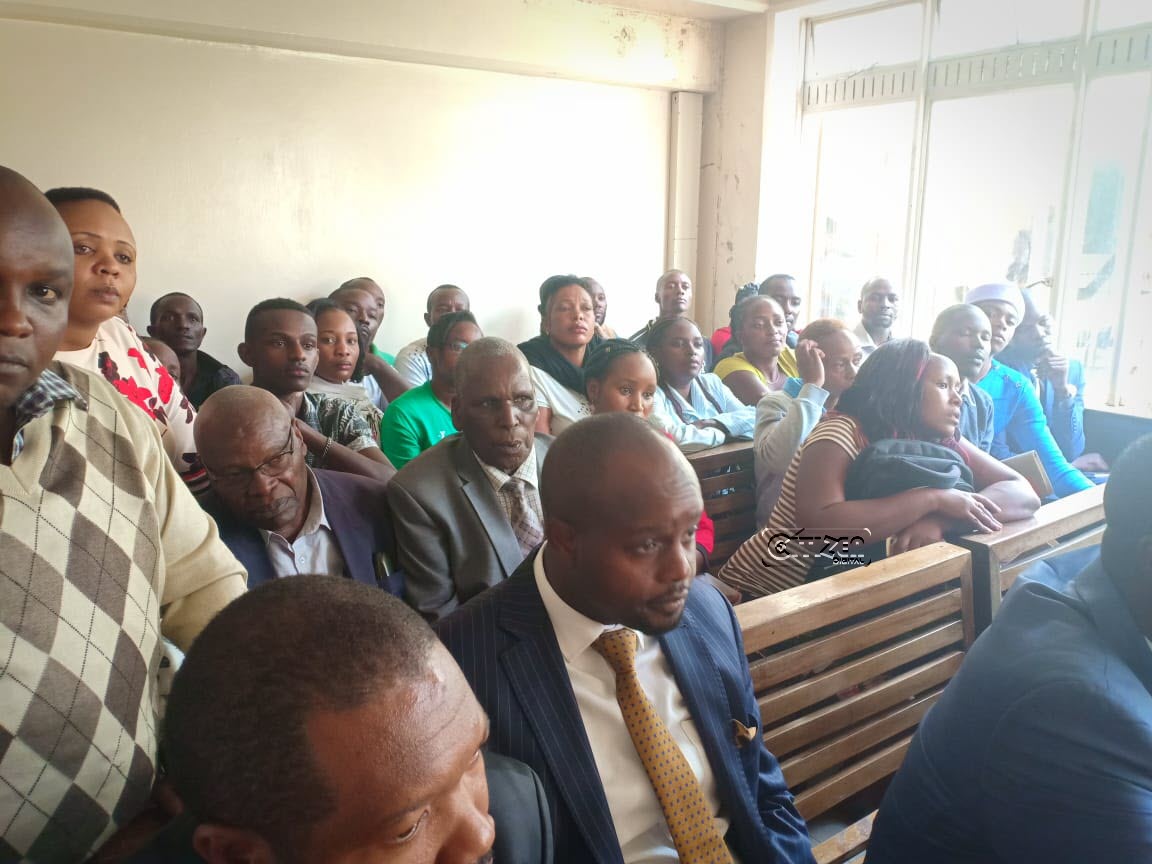 He said the orders were issued in his absence after the court directed them to discuss the issue of representation.
Okatch told magistrate I. Orenge that the officials had already taken charge when the orders were issued.
But Orenge noted the existence of two officer bearers and an order barring the interim team. He directed Ekeza to file a formal application if aggrieved by the orders.
In the case, the 11 members got temporary orders last week barring the state, through the commissioner of cooperative development, from taking over the management of sacco.
The office of @DCI_Kenya is in receipt of numerous fraud complaints touching on Gakuyo Real Estate, Ekeza Sacco Ltd & Gakuyo Investment Club.

Affected Members from Nairobi City & Kiambu County are advised to report to DCI Hqs on 18/03/2019 at 9:00 AM. 1/2 pic.twitter.com/NRvE5cO878— National Police Service-Kenya (@NPSOfficial_KE) March 13, 2019
The commercial court stopped commissioner Mary Mungai from installing the new management committee.
Through lawyers James Mamboleo and Danstan Omari, the members had asked the court to intervene. Otherwise, they said, the sacco would be liable to neglect, plunder and wastage, which would severely diminish the value of the members' investment.
"The management of the sacco is about to be overturned whimsically by the commissioner, thus leaving its affairs in an uncertain state and open to loss and plunder," they argued