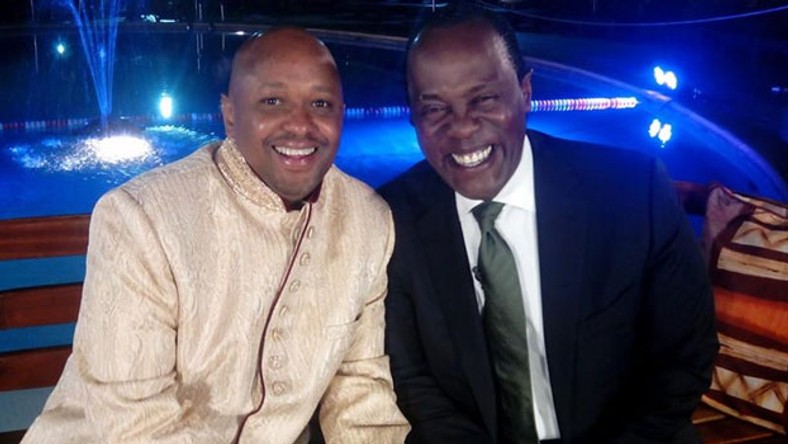 Tony Gachoka recently made a hot comeback to KTN in a new show named Point Blank.
The new show came about 4 years after his last appearance on KTN ended with a ban because he showed up to the Jeff Koinange Live show seemingly drunk.
His debut into the talk show arena signalled to some that he would go head-to-head with Jeff Koinange. And Tony seems to agree with the fans and critics which was demonstrated by the shade he threw at Jeff Koinange live.
"#KTNPointBlank is only 1 month old & giving @KoinangeJeff #JKLive @citizentvkenya a run for their money," Tony Tweeted.
His tweet has been interpreted by some as arrogance and people have called upon him to simmer down he is still a newbie in the game. look at some of the comebacks
NYAR GERO: Look who's talking a man who's been begging to be hosted by @KoinangeJeff on #JKLive Wewe pambana na recorded shows zako ukichoka tafuta slot pale The trend
CK @Ck_Mwaniki: Be wary not to obsess with your competitor. Focus your energies to building your brand. You can never be @KoinangeJeff, and vice versa. Project your value and uniqueness, hopefully, it'll appeal to the consumer.
KAIZER: A run upuzi….tengeneza studio kwanza…..mnakaa studio inakaa Lecture hall ya Kabianga university……wewe si ulikua unalilia @KoinangeJeff hakuhost #JKLive Endelea kurecord show…
Bob Kaugi: Easy, easy easy…….hold up…never attack your seniors, especially when you're just toddling…
Gideon Kitheka Jnr: This is all about competition, build your brand and leave Jeff, viewers ni wengi Kenya.
Emmanuel @otengelo: Boss yangu, hii show ata siiijui. Ati umesema it's giving what a run for what???
Inanduru: @KoinangeJeff smooooooooooooooooooooking! Don't compete with the legend!
Rop Weldon: @KoinangeJeff is a brand. Every time he shifts, I also shift. Maybe you rival him by having your show on a different day so that we can get an opportunity to watch yours.
Moses ole Mungai: So now its all about competition.. Thats so unprofessional. Wajua Mswahili alisema "huwezi shindana na Ndovu Kunya.. Utapasuka msamba tu" #JKLive ni show. Zingine ni show-offs