Agriculture Cabinet Secretary Mwangi Kiunjuri has said that he is seeking fair treatment from Kenyans.
Kiunjuri states that he was invited by the DCI to to shed light on the scandals involving the construction of two dams where over sh 21 billion were lost.
He regrets that over the last 7 months his name has been soiled by individuals who are ready to kill his career.
"Over the past 7 months, my name has been dragged through mud, and appeared in newspapers and the social media for all the wrong reasons – from the maize scandal, sugar, fertilizer and now the dams!"he said.
This has led many Kenyans to conclude that I am a prime suspect.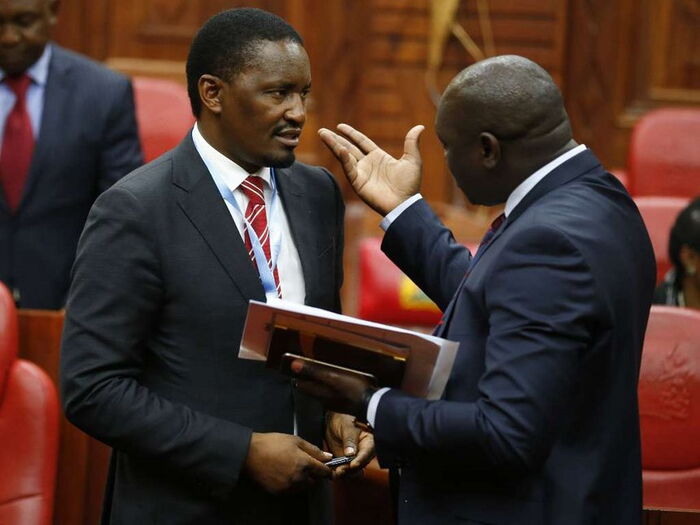 "I have been prosecuted and judged by the court of public opinion and left to do whatever I may, to clear my name,"he posted on Facebook.
"My very honest question and one that my family, friends and supporters are asking is this: why am I being taken through this painful journey? Why does there appear to be an effort to create a perception in the minds of Kenyans that I am a prime suspect?
He adds "I am not seeking sympathy. I am seeking fair treatment. I will however face whatever is thrown my way with confidence, determination and patience fully well knowing that even the darkest night will surely end,"