An over speeding Prado belonging to Siaya county government was on Wednesday reduced to ashes after it hit and killed a form three girl from Sidok secondary school who was cycling back home from school.
The irate residents of Uranga village vented their wrath on the vehicle after the driver disappeared immediately.
In February a land cruiser belonging to Trans-Nzoia County Government was burnt down after it knocked down a motorcycle killing 3.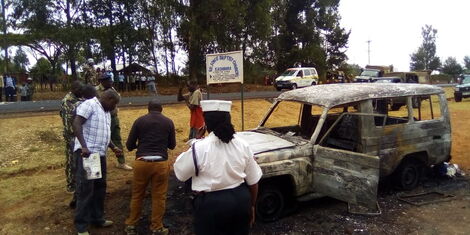 Do you think the government hires rogue drivers?