President Kenyatta has today welcomed the ongoing deliberations with the French consortium to construct a commuter rail from the Nairobi Railway Station through Eastlands area to JKIA.
The President said the partnership supports his Administration's focus on decongesting the Nairobi Metropolis
He also added that an implementation study is ongoing and will be delivered through a Public Private Partnership.
This comes after the France President President Emmanuel Macron accompanied Kenyatta to the Kenya Railways during a briefing on the progress of the proposed commuter rail service to JKIA.
Kenyatta said his Administration has prioritized transformation of the country's transport infrastructure.
He said the aim is to ensure Kenya is interconnected through a network of modern roads, railways, ports, and airports to support the economy
The head of state also noted that the modernization of Kenya's public transit corridors will open up new areas for development, allowing families to acquire affordable and decent homes in areas that were previously inaccessible.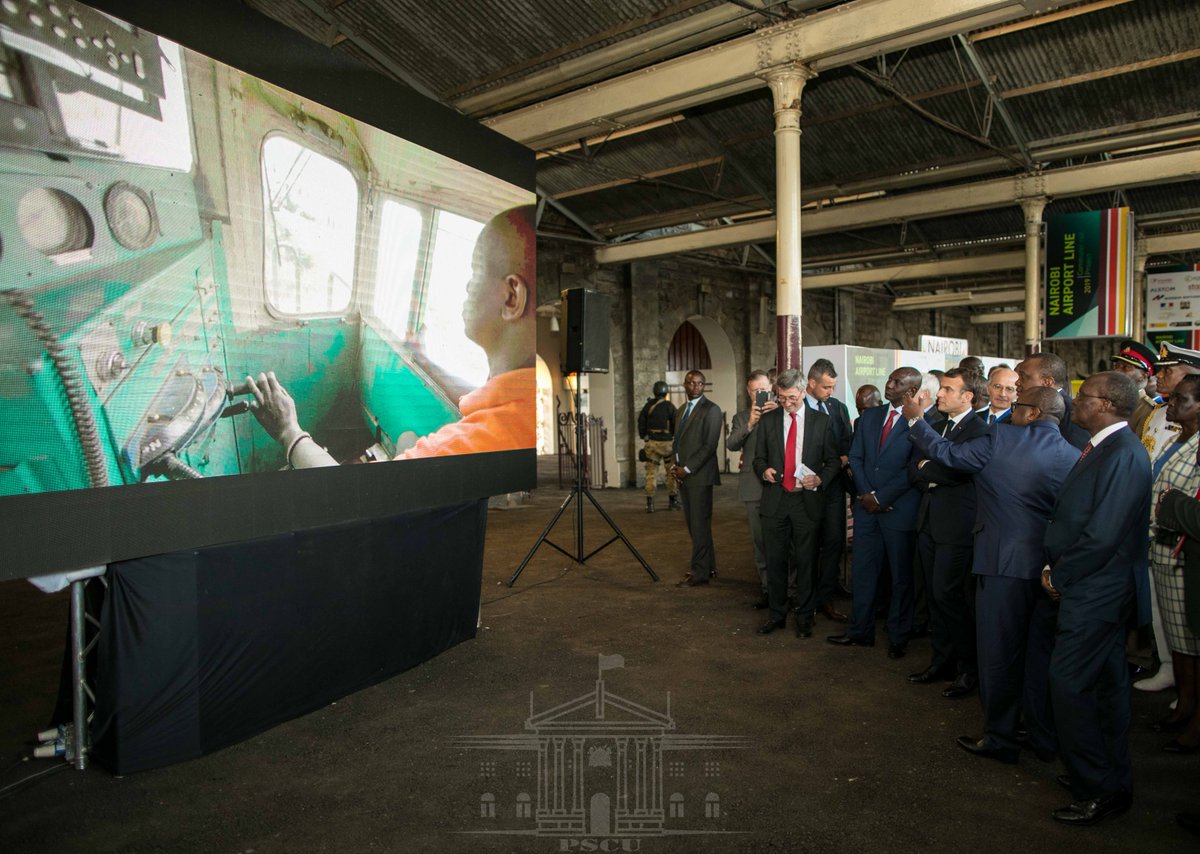 Kenyatta also said that Kenya is in the process of revamping the commuter rail network and developing a Bus Rapid Transit system.
"This we hope will lead to lower traffic fatalities, reduced pollution and congestion, an overall reduction in the cost of public transport and a happier citizenry. " he added
As part of the commuter railway improvement Uhuru's Administration has already approved Shs. 10 billion for the rehabilitation of four existing lines that have the heaviest passenger-carrying potential
President Kenyatta expressed his gratitude on the fact that France has expressed it's confidence in the country through continued investments in Kenya.
He also thanked the Government and the People of France for partnering with Kenya in enhancing the transport system in Nairobi.
" Together we shall build quality, resilient and sustainable infrastructure that will meet the needs of the current and future generations" he stated