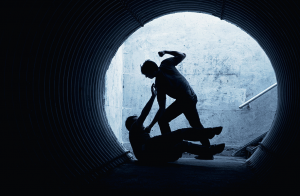 Looks like the DCI will have lots of love cases to handle as earlier on he was after the boys who beat up colleague mercilessly over a girl in Mombasa university and now its reported an MPs daughter in law was caned brutally over affair with baby daddy.
Philezian Barasa,26,on Wednesday reported to a newsroom that Sirisia MP John Waluke's bodyguards were instructed to beat her up at the weekend.
"They whipped me for about two hours until I passed out," Barasa said inside her boutique in Bungoma town. They then bundled her into a car and abandoned her in a forest "to die".
When she regained consciousness, Barasa said she called her sister who rushed her to Bungoma Referral Hospital. She was admitted with severe pains.
"The guards had a rope with which they wanted to hang me but it's like they dropped the idea after beating me senseless."
She said Waluke has threatened to kill her if he finds her with his son again.The lady is now living in great fear.