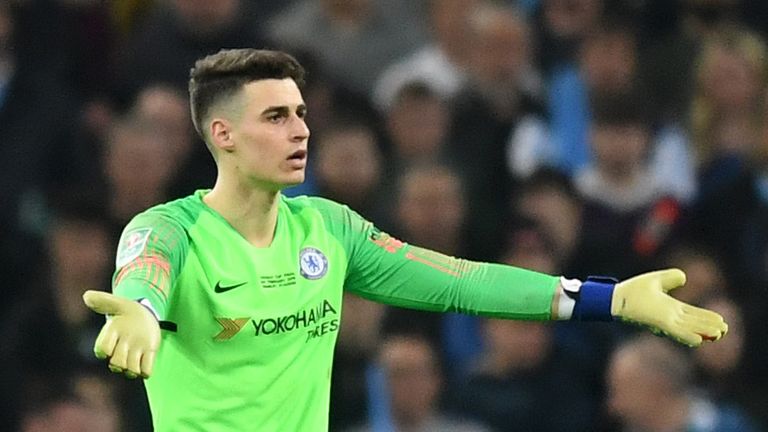 Chelsea boss Maurizio Sarri has said that his controversial clash with goalkeeper Kepa Arrizabalaga during the League Cup final brought the squad closer together.
This season has so far been fairly frustrating for Blues fans. They started the season strongly but eventually began to lose momentum. They are not title contenders this season and could face a challenge to finish in the top four with Manchester United and Arsenal looking strong.
During the League Cup final, Sarri had intended to replace Kepa with backup keeper Willy Caballero during the second half of extra time when it was quite clear that the game was headed for a penalty shoot-out. The change made sense as the number one appeared to be suffering from cramps. In what will go down as one of the most controversial moments of this season, the Spaniard defied the orders of his manager and remained on the pitch.
In the end, he ended up having his way and Chelsea subsequently lost the shootout against City. As a result of his actions, Kepa was punished by receiving fine of one week's wages as well as being dropped for the Premier League game against Tottenham, though he has since been recalled to the starting xi.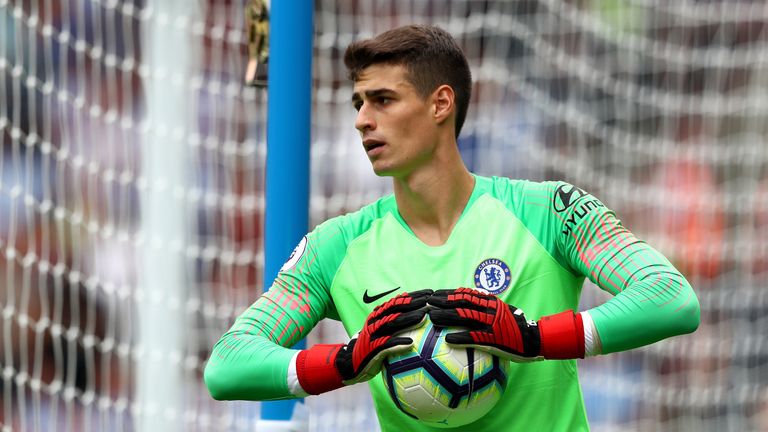 The Blues need to be as consistent as possible during the final phase of the season if they want to stand a chance of attaining a place in the top four and winning the Europa League.
Speaking about the Kepa incident, Sarri commented that it brought the squad closer together.