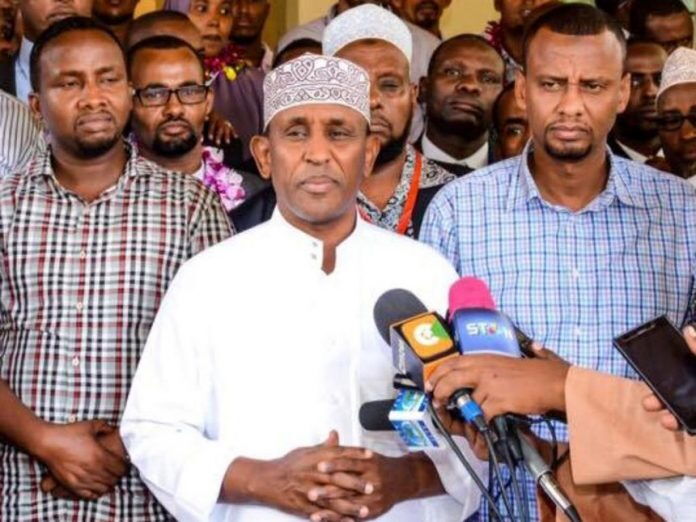 Garissa Governor Ali Korane has asked the court to strike out a petition challenging his academic qualifications.
The governor's lawyer Ahmednasir Abdullahi told the court the petition was filed with ulterior motives and wass an abuse of the court process.
"Aden Muktar Bare who is the petitioner is propelled by malice and clan hatred to call by the appearance of a constitutional petition raising alleged constitutional issues," said Korane.
Bare is the father of former Garissa County Finance CEC Idris Mukhtar who was shot in the head by a gunman in Nairobi last year.
Korane said the court lacks jurisdiction to deal with the matter which can be dealt with by other constitutional bodies who have competence over the same.
He added that the court dismissed Garissa Election Petition number 2 of 2018, but the decision was upheld by the Court of Appeal in Election Petition Appeal 7 of 2018.
Korane said the petitioner had an opportunity to challenge his election as governor or to participate in Garissa Election Petition number 2 of 2017, which was filed to challenge his election, but failed to do so.
He added that the petition does not explain areas of the Constitution he allegedly violated.
"The petition having been filed long after the deadline allowed by the Constitution is removed from this court's jurisdiction."