Mr Chesang', 45, was shot dead in his house on February 17.
Police said two armed assailants went to the estate and while at the entrance to the gated community, they tied the estate watchman, before proceeding to the deceased's house, Number 10057.
The advocate of the High Court was shot dead at his Lukenya home in broad daylight in a manner that could suggest the killers were hired hitmen.
"One of them (assailants) knocked on the door, prompting the deceased to respond. He peeped through the window," Mr Kinoti said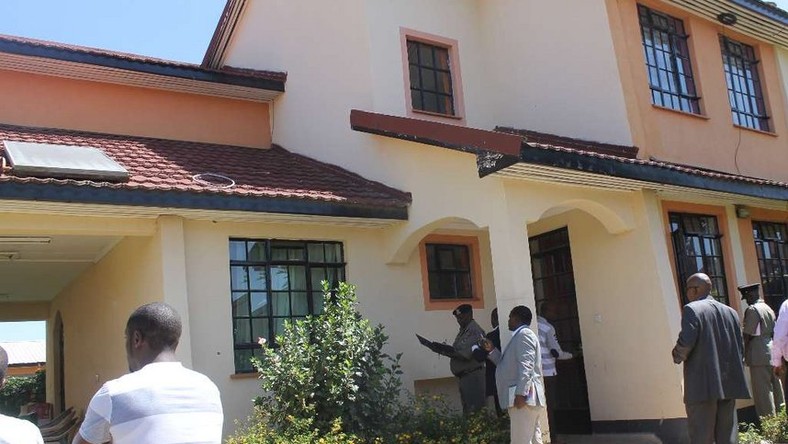 He was alone in the house when the killers struck after forcing gunpoint two guards at gunpoint to show them the advocate's house. The gunmen escaped without stealing anything.
The lawyer's body was found lying close to the window.According to reports, Mr. Chesang was tortured before being dragged from his bedroom to the living room where he was shot seven times in cold blood.
Post-mortem results showed Mr Chesang died of excessive bleeding.
Detectives analysed the lawyer's call data, CCTV footages from Moke Estate and those manned by the National Police Service Integrated Communication, Control and Command Centre IC3, in a bid to monitor the movement of the car prior and after the killing.
Investigations showed that a car had visited the estate three times before the day of Mr Chesang's murder.
Although the motive of the murder has not been established, investigators are pursuing the possibility a domestic dispute or job related reasons. Mr Chesang' is said to have had long standing differences with his wife.
It is understood that the couple was in the process of divorcing due to differences bordering on cruelty and infidelity.
The couple had invested jointly in the family's Moke Gardens home in Lukenya, cars, and land.
Machakos Court Deputy Registrar K. Kenei further ordered Ms. Chesang, alongside her three other co-accused, to undergo mental examination at Mathari Mental Hospital in Nairobi within the next two weeks.
The suspects will hence be arraigned to take plea on April 9, 2019.