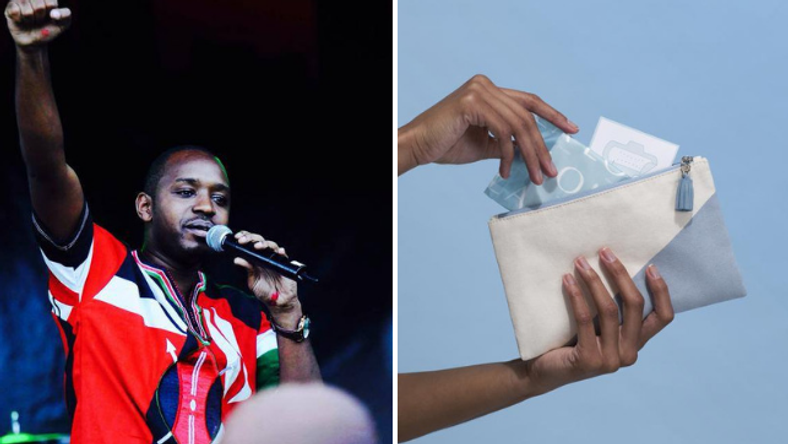 Former Starehe MP aspirant Boniface Mwangi has called on women to record a video of them burning their Always pads.
This was after claims that the pads are of inferior quality compared to the products sold in the West, have no ventilation and lead to discomfort, itching and rashes.
"I have followed the conversation on Always pads. My conclusion, Always pads sold in Kenya have harmed women. So? 1. Make a statement, buy Always, burn, record, post 2. Get a court order to stop their sale in KE pending investigations 3. MPs to demand a response from min. of health…Let me elaborate point 1, boycotting Always while sharing on social media isn't enough. People upcountry will likely not hear about it but if you burn them, media will cover, create more awareness and Always will most definitely respond. Say Something. Do Something. #SemaUkweli," Boniface Tweeted.
His tweets were in response to the #MyAlwaysExperince hashtag on Twitter where Always users complained about the product.
The Procter & Gamble-owned company had responded to all the backlash that they have received on social media by saying that the complains 'broke their hearts' because they strive to give the best.
They also denied claims that the pads sold in Kenya are sub-par in comparison to their Western counterparts. "The Always Ultra pads we have in Kenya are similar to the Always pads in other parts of the world including Germany, UK, US, South Africa. All our pads including the ones in Kenya are designed and developed in Europe and the US," they tweeted.
They then went on to add "It breaks our hearts to hear that some of our products have not given you the best experience and we are here to work with you to get the right product from our 8 variants to meet your needs. We keep innovating and that's why we've introduced our Ultrasoft pad this past weekend.
All our products go through very rigorous regulatory tests and are also tested with real women to ensure that they are safe for use. The needs of our women and girls in Kenya are our number 1 priority, and we recognize that our consumers have evolving needs which is why we introduced our new product Always Soft which has a softer and more comfortable feel on the skin."