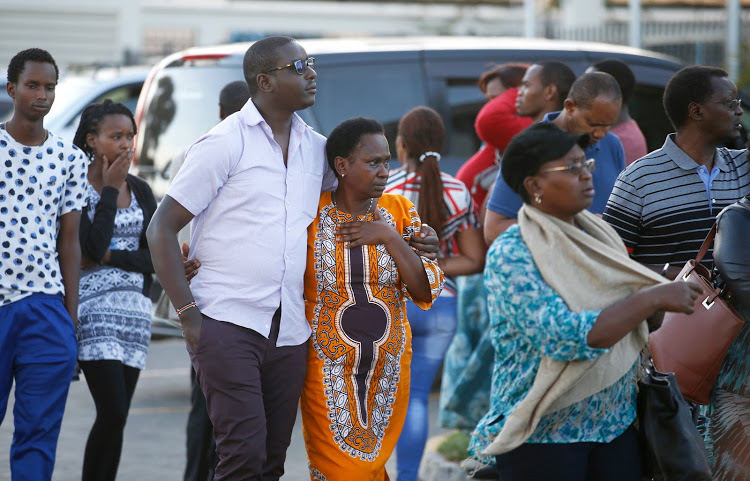 A man lost five family members following the ill-fated flight that took away the lives of 157 people on Sunday.
Reports from The Star state Kelvin Karanja lost his mother, sister and three children who were headed to Nairobi from Ethiopia to meet the rest of the family.

"My mother had been in Ethiopia for six months and was coming to be with the rest of the family in Kenya," Karanja stated.

He added he hadn't seen his sister for eight years.
Another family member, Mohamed Ahmed lost his two nieces in the plane crash.
He had seen them off when they left Kenya for a two-day visit and had been looking forward to receiving them.
"We had only talked via WhatsApp when they arrived in Addis Ababa and we were to meet later when they jetted back," he stated.
"It's painful to know we will not be able to laugh, play or talk with them," he added.
Family members gathered at the Jomo Kenyatta International Airport (JKIA) to get details of the tragedy.
The Sunday morning tragedy left 32 Kenyans dead who were among the passengers in the Nairobi-bound Ethiopian Airlines Boeing 737 airplane.
The plane was also carrying 18 Canadians, 6 Egyptians, 9 Ethiopians, 7 French nationals, 8 Americans, 8 Italians, 8 Chinese and 7 Britons among others.
The Boeing 737 plane crashed just six minutes after taking off.