The lion statue that Nairobi Governor Mike Sonko had erected in Nairobi's CBD has secretly been changed.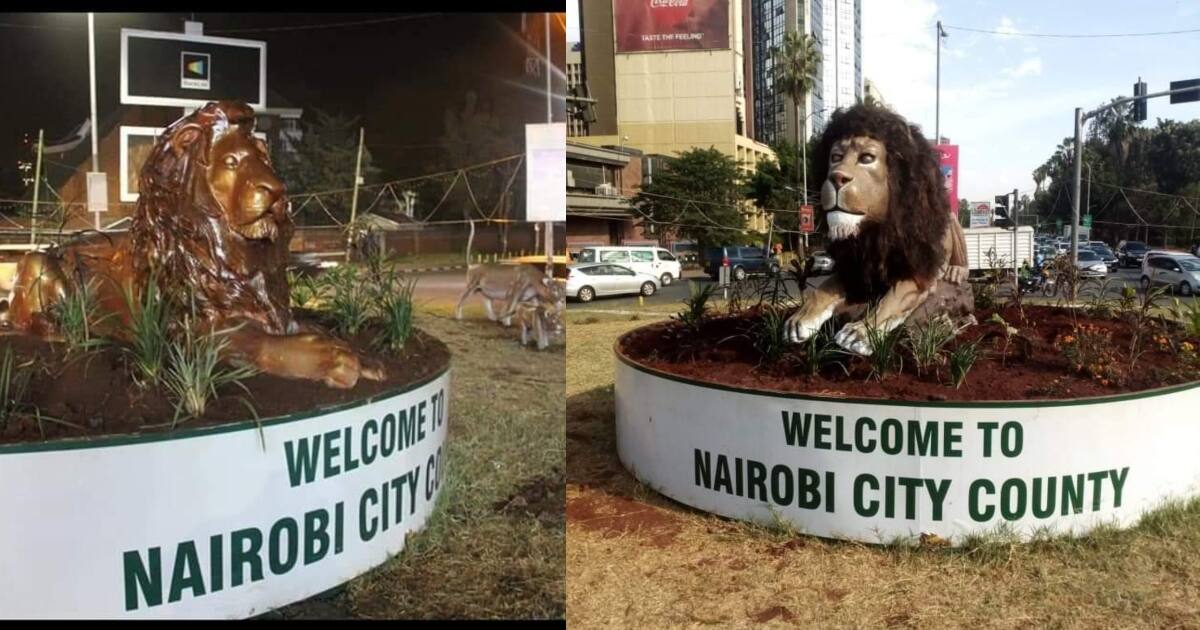 The funny looking 'layon' as some Kenyans called it had caused a huge outroar in the social media pages.
Dissatisfied Kenyans took to social media platforms aiming jibes at Sonko for a poorly executed job. They argued the perceived king of the jungle sculpture looked like nothing close to the cat's family patriarch. Instead of beautifying the city, the art work received disapproval from the Nairobians prompting county government staff to swing into action to salvage their pride before it was late.
Kenyans woke up this morning to find a bronze statued lion erected to replace the other 'layon'.