An elderly man was arrested earlier this week after he asked for directions to Somalia.
Reports by the Nation indicate that Backstone Agaro was apprehended on suspicion that he was on his way to join Alshabaab.
Appearing in court on Friday, Agaro, 53, was found with a notebook containing names of Kenyan towns and places he had been to.
An officer attached to the Anti-Terror Police Unit (ATPU), Elijah Nakeeltold the court that the suspect had names of a hundred towns he had visited and requested for time to carry out investigations.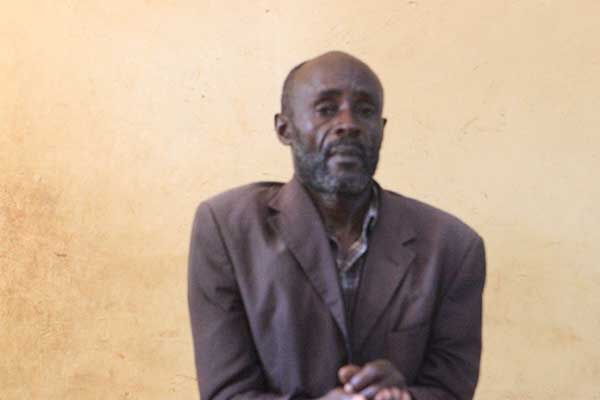 "The suspect came into Mandera from Garissa aboard a Tawakal company bus and immediately after alighting he inquired for directions to Somalia.
"He did not have a mobile phone which we suspected he hid or (in order to hide his) movements from security agencies," Nakeel stated.
The officer explained that the man was a spy for the terror organization in the region collecting intelligence for operations in Kenyan towns.
In his defence, Agaro argued that he was the carpenter and had been called by his friends to Mandera to work at a construction site.
Originally from Vihiga county, Agaro told Mandera Resident Magistrate Dancun Mtai that he had travelled to Garissa first before going to Mandera.
The Magistrate allowed the police to hold him for seven days as they conclude their investigations.
Earlier on, police raided an Al Shabaab training centre in Kwale County and recovered materials they believed were used to manufacture bombs.