Director of Criminal Investigations (DCI) George Kinoti revealed that Kenya was involving the United Kingdom and Italy in the Ksh21 billion dams scandal.
The Daily Nation reported that Kinoti had sought help from the two European countries in an effort to follow the money trail.
"We are dealing with several companies with different directors. That is why we are going through this methodically and clinically. The net is getting wide," Mr Kinoti stated.
According to Mr Kinoti, detectives were aware that they were no longer dealing with a domestic but an international organized crime syndicate.
DCI Kinoti said they had contacted the Italian government to help track the signatories of the contracts, who have not been forthcoming with the information they have been asked for.
In London, the DCI contacted the National Crime Agency, mandated with probing organised crime and economic crime across regional and international borders.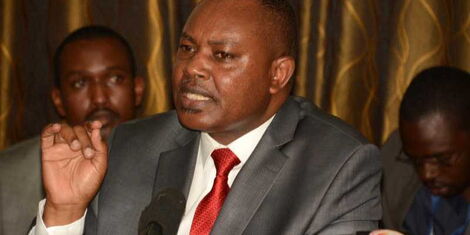 The DCI boss dismissed claims that the investigations on the dams was targetting specific individuals.
"This is not a war against an individual or a community, but against a crime that robs us the opportunity to build a nation," Kinoti stated.
Involving foreign government comes days after British High Commissioner Nick Hailey pledged support to root out graft in Kenya.