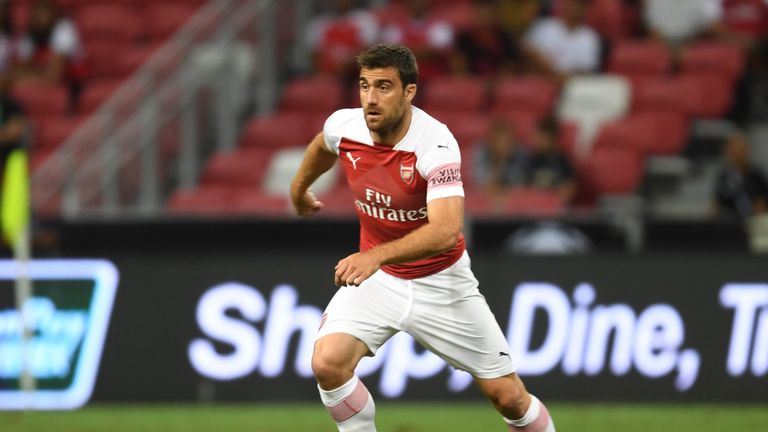 For the Greek defender's stupidity has threatened to derail any idea of making it into the Champions League next season.
Unai Emery cannot even look at Sokratis after he was sent off – and he could have cost Arsenal big time
2
Unai Emery cannot even look at Sokratis after he was sent off – and he could have cost Arsenal big time
Get Arsenal news straight to your inbox
Your information will be used in accordance with our privacy policy
Enter your email address here…
Make no mistake, if Unai Emery's side crash out of the Europe League at the hands of Rennes then there is only one man to blame.
For Sokratis decided this first-leg with moments of idiotic defending which could have repercussions for years at the Emirates Stadium.
Arsenal were one-up and cruising before the madcap intervention of their centre-back in collecting two bookings to be sent-off before half-time.
Now they are staring at the prospect of crashing out of the Europa League at the last-16 stage and waving goodbye to their hopes of winning the tournament to seal a return to the Champions League next year.
Conservative estimates value playing in Europe's premier competition at £100m when it comes to TV fees, gate receipts and commercial sales.
And all that is before teams collect bonuses for every round they reach once they get out of the group stages.