A vocal Kenyan senator has received UN honors in the Human Rights Council Meeting in Geneva, Switzerland.
Senator Isaac Mwaura was honoured for his efforts in fighting for the rights of Persons living with Albinism in Kenya.
Taking to social media, the senator expressed his appreciation of the recognition explaining that the lives of the people living with albinism in the country were at a better place today.
"I was extremely honoured to be officially recognised by the UN Independent Expert on the Rights of Persons with Albinism at the 19th session of the 40th Human Rights Council meeting in Geneva for my tireless efforts in fighting for the rights of Persons with Albinism in Kenya," posted the senator.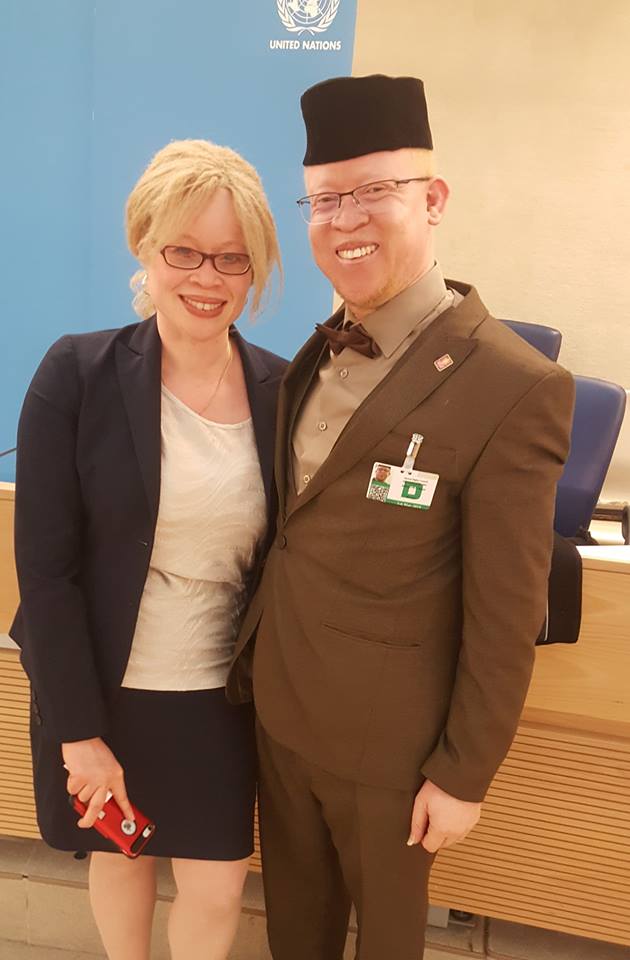 He further revealed that he started the project 13 years ago and so far, he had seen the community stand out not only countrywide but also globally.
"This has made the country to stand out globally as a leader in the inclusion of Persons with Albinism in society. Kenya has a special fund for us and we have also been appointed in high public offices.
"I am glad that what I started 13 years ago together with others, can now get global recognition among many nations. I am truly humbled and I thank the Lord almighty indeed." continued Mwaura.
Fans who were touched by the recognition congratulated Mwaura stating that they get inspired every day by his works and that he deserved the honour that was bestowed unto him.
"Your resilience is great. I remember there is a day I met you in town having a peaceful demonstration with only five people… Now it has paid off," posted a user.
"I'm truly encouraged day by day… this is a reminder that no matter how hard it looks like, the power is in our ability to persist and keep moving forward, I must say sir this is amazing," posted another.
Senator Mwaura, who was introduced into politics by a nomination to Parliament by ODM party, has since decamped to Jubilee Party where he is a nominated senator.
Below are more photos of the senator at the event: