Embattled US R&B singer R Kelly has been taken into custody shortly after being release but this time round he was arrested for failing to pay child support.
R&B singer R. Kelly was arrested hours after lashing out in a television interview against charges that he had sexually assaulted teenage girls.

A judge in Chicago said he would be held until he paid $161,000 (£122,000) owed to his ex-wife and their children.
It comes hours after R Kelly tearfully and angrily denied allegations of sexual abuse in a TV interview.
Last month, he was charged with 10 counts of aggravated criminal sexual abuse, involving four alleged victims, three of whom were minors.
Kelly, 52, pleaded not guilty in February to charges that he sexually assaulted three teenage girls and a fourth woman.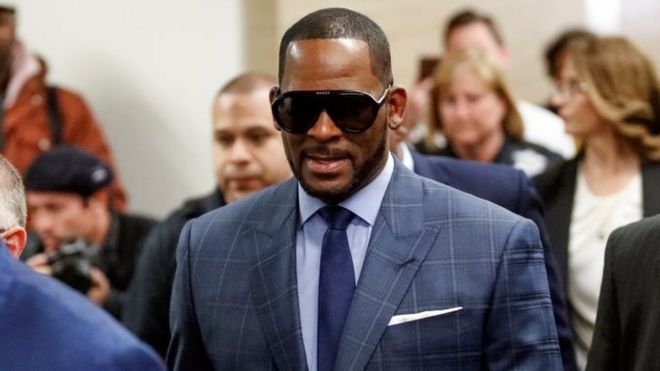 The charges were brought after seven women including his ex-wife, appeared on a Lifetime television documentary and accused him of emotional and sexual abuse.