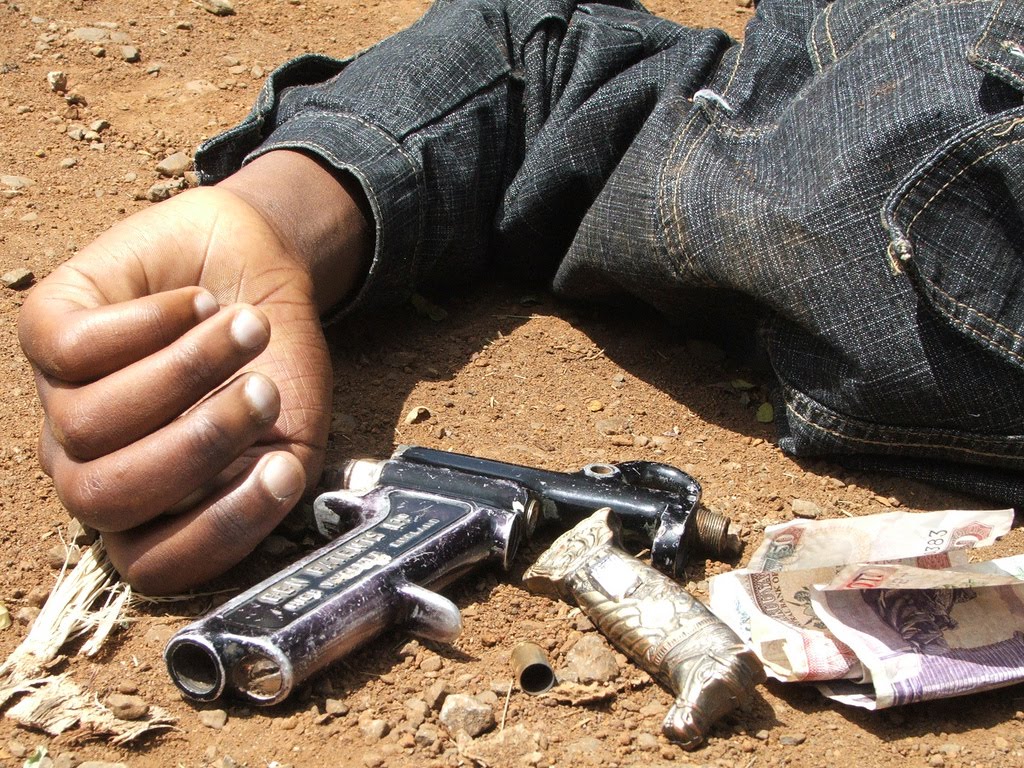 Police have gunned down two suspects in a botched robbery incident along Limuru-Redhill Junction.
According to the police the suspects who were trailing drove in white Premio car registered under KBR 399W. The suspects urged the police to stop only to start firing at them.
The officers in response fired back fatally injuring two, while the other two escaped on foot towards Redhill Road.
The officers recovered a number of items from the scene. Such include three pistols loaded with 100 bullets, registration number plate KCS 965F and twelve spent cartridges.
The bodies of the suspects have been taken to City Mortuary for postmortem and identification as officers continue with investigations.