ANC leader and the self proclaimed opposition leader has called on the Kenya Airports Authority and Kenya Airways merger to be made public.
Mudavadi has noted a tendency of uncontrollably higher appetite for ill gotten wealth pushing for the merger.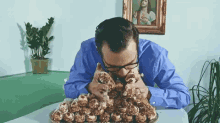 Mudavadi has wondered when will the people who are craving to have the giants share of JKIA takeover be satisfied. He has questioned whether they want Kenyans to bleed till the last drop for them to feel quenched.
Musalia Mudavadi has now called on President Uhuru Kenyatta to freeze all further dealings in the public asserts.
Musalia has expressed his worry stating that the value of integrity has been eroded in the most of the leaders and thus requesting the President to curb their sticky hands.
Mudavadi has also condemned the state on how it handled the KAA striking workers. Mudavadi has stated that the sending of police portrayed to the world a bad picture.
He has reiterated that workers have the right to demonstrate as stated in the constitution and how the state handled them is completely brutal and outlawed.
HERE IS WHAT MUDAVADI HAS SAID IN DETAILS