The 82-year-old president of Nigeria, Abdelaziz Bouteflika suffered a stroke six years ago and can hardly walk or talk. Mind you, he is still the president and it makes no sense on how such a reclusive person can run a country.
His last known public address was in 2014 – a victory speech to thank Algerians for their renewed confidence in his leadership after he won the last presidential election.
The biggest shocker came in when it was announced that Abdelaziz Bouteflika was running for a fifth term in April – he did not even turn up in person on Sunday to register his candidacy, due to his ill health
A wave of anger has moved students, teachers, lawyers and even journalists onto the streets in protest – they seem determined not to accept the continued status quo of rule by a virtually invisible leader.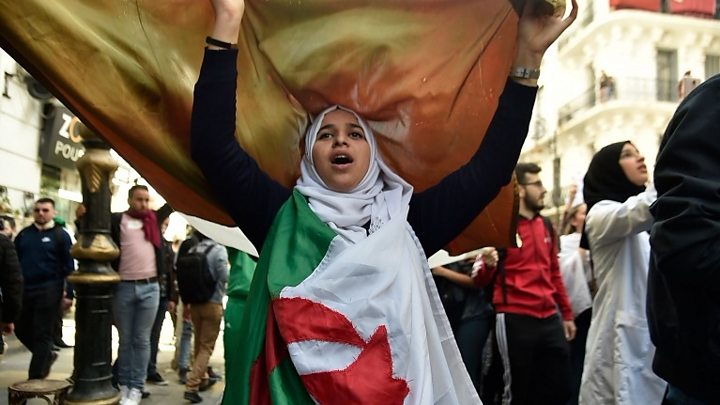 Many worry that a failure to find a successor to President Bouteflika, who came to power in 1999, could lead to instability should he die in office.