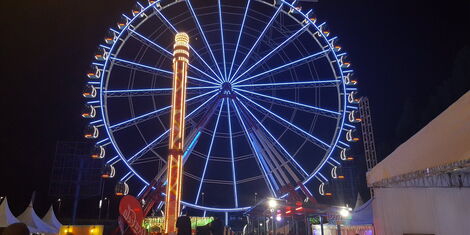 Driving at night past Two Rivers Mall along Limuru Road, one can't help but marvel at the spectacular view offered by the magnificent light show.
Towering above the surrounding structures is a Ferris Wheel dubbed the Eye of Kenya boasting of a record 55 metres in diameter – making it the tallest in Africa.
During the day, its sheer size is enough to attract attention but after the sun sets and the darkness looms, it's the glancing lights from the wheel imposing its radiance in the night skyline that really leaves people in awe.
As incredible as the structure is, an experience that is sure to leave you in exuberance is getting a view of the city from atop the wheel.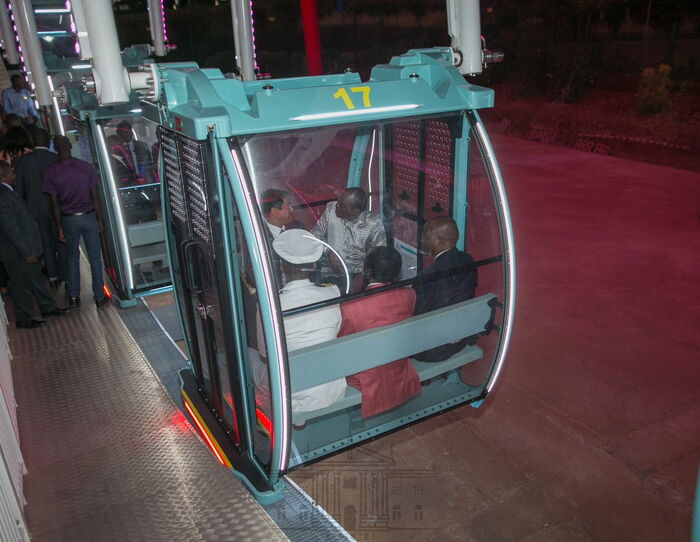 Yes! It is possible to board Africa's tallest wheel following its launch on Thursday by President Uhuru Kenyatta.
"I am constantly amazed by the number of new creations especially by our young people," he commented.
Adding onto that experience is a magnificent view from above with a ride that lasts for approximately 17 minutes in a cabin of 6 passengers.
The ferris wheel has 40 cabins in total. A ride is only Kshs500 bob and it is open daily from 9am to 7:30pm.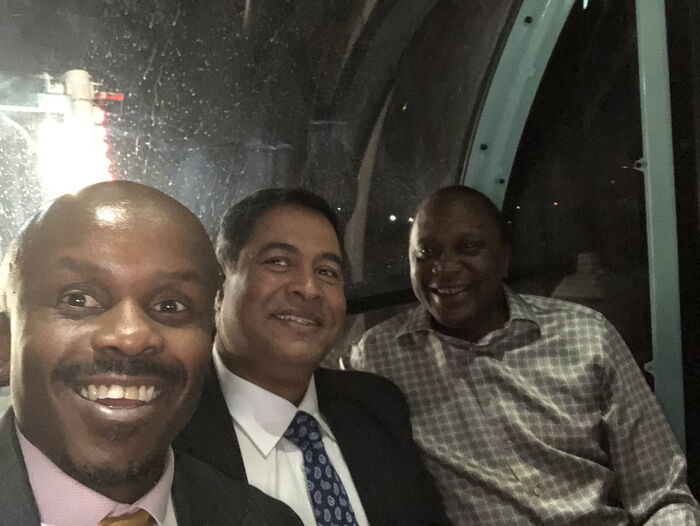 It is the perfect selfie spot as even the President couldn't resist the urge for a snap while enjoying the ride with Group CEO of Centum James Mworia and Chairman Chris Kirubi.