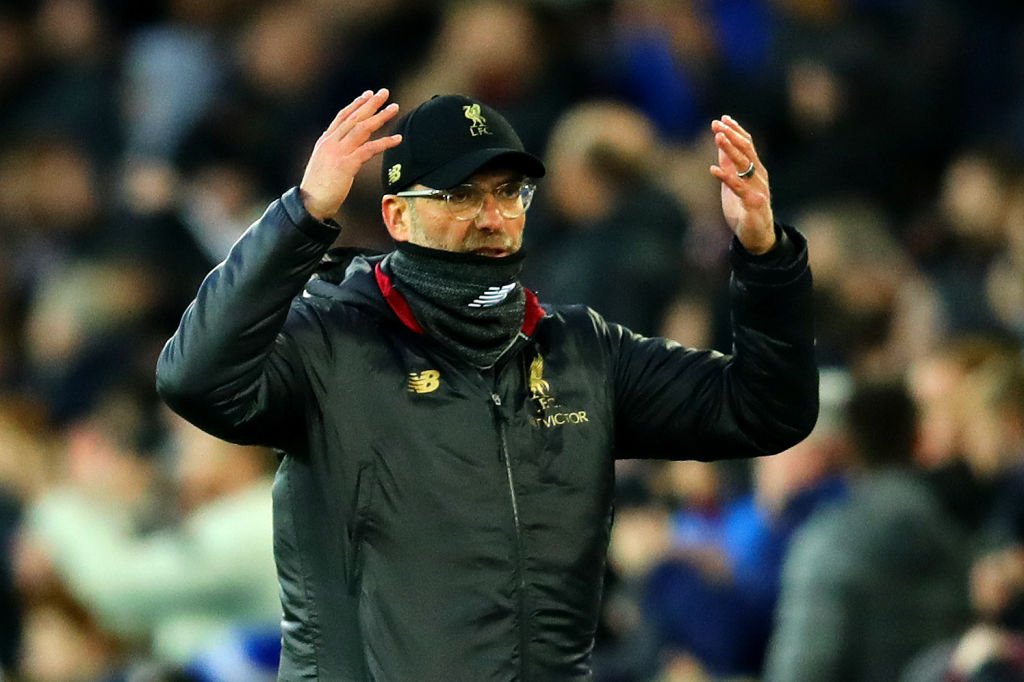 Former Blackburn star Chris Sutton believes Liverpool's fans are the ones 'bottling it' – and not the players or Jurgen Klopp.
The Reds blinked first in the title race as they failed to regain top spot from Manchester City after being held to a goalless draw in the 233rd Merseyside derby at Goodison Park.
Jurgen Klopp blamed the wind – but a rare off day for Mohamed Salah, who wasted the visitors' best two chances, coincided with an Everton performance of effort and energy.
And, while the Toffees' wait for a win in his fixture was stretched to 17 matches, Blues fans took great delight in putting a significant dent in their rivals' hopes of ending a 29-year wait for a title.
Klopp's side now trail City by a point with nine matches remaining, and Sutton thinks that the pressure of Liverpool's fanbase is getting to the players.
"It is ridiculous to say Liverpool are bottling it," Sutton said on BBC Radio 5 Live.
"It is not down to mental fatigue that they are struggling. It is not over yet, there are nine games to go.
"Liverpool fans are bottling it, not the players."
Liverpool trio Jordan Henderson, Virgil van Dijk and Andrew Robertson all expressed their frustrations after their stalemate against Everton.