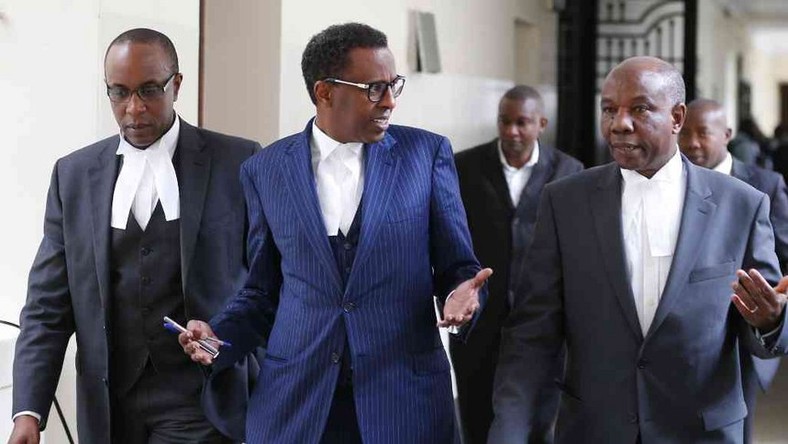 President Uhuru Kenyatta's legal representative during the 2017 presidential elections, Fred Ngatia has in a new audit of lawyers been ranked among the top performing legal practitioners in the country.
"Top litigator Fred Ngatia of Ngatia & Associates is considered a heavy-hitter and the go-to guy when you want to get things done. He produces brilliant legal arguments in court. In addition to significant commercial cases, he is frequently instructed on public interest cases," said the audit of Mr. Ngatia.
The ranking by the Chambers and Partners firm ranks individual lawyers based on their areas of practice, the basis of their legal knowledge and experience, their ability, their effectiveness, their client service and landmark cases litigated.
It especially cited Ngatia's landmark case at the Supreme Court in 2018, which led to the abolishment of mandatory death sentence.
Mr Ngatia was ranked in band one of six, as the highest among top lawyers in the country besides Senior Counsels Fred Ojiambo, George Oraro and Kenneth Fraser.
Others in this category are Mr Chacha Odera, Mr James Ochieng Oduol, Mr John Ohaga, Kiragu Kimani and Mr Njoroge Regeru.