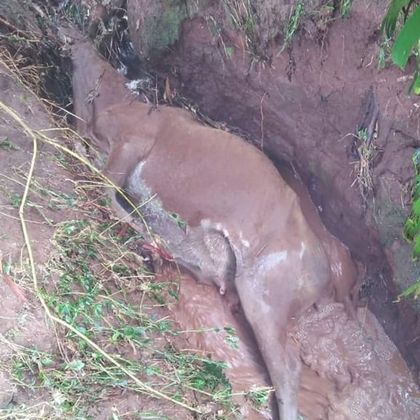 Heavy rains ravaged Nyamira last night,causing floods that killed livestock and disrupted norm.
In Kitutu Masaba, several people spent in the cold after unexpected rains flooded their homesteads.
At Mosobeti, two vehicles and about five motorbikes are claimed to have been carried by the floods the night to yesterday.
Hours after the tragedy, it i further reported that the County administration had not responded to the incident.
We have not seen this before. I haven't seen my bike and I have seen several vehicles missing. It's tragic. We have lost many things and there is no aid so far

Vincent Ondimu, resident