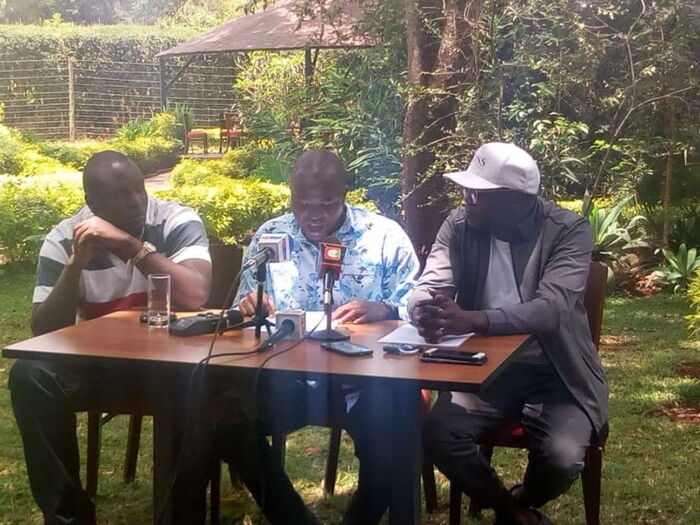 Joseph Waswa and Isaac Wajekeche who are battling impersonation cases of conspiring to defraud Sameer Africa boss of Ksh10 million at Milimani courts alongside five others revealed to the public that their lives are in danger. They made serious accusations against the Directorate of Criminal Investigations (DCI) of following them up and putting their lives at risk.
They revealed this during a press briefing at Waswa's Karen home on Sunday claiming that there were being followed by suspicious vehicles believed to belong to police officers. Waswa further claimed that a DCI officer called David Omore was constantly threatening to kill him ever since the impersonation allegations broke out.
The flamboyant Waswa further claimed that Everyone is presumed innocent until proven guilty so he was surprised to see an officer slapping him with death threat yet they were released on a cash bail each. During the press briefing which the lawyer Ombeta was in attendance, the duo further claimed that officer Omore and others stole money from them when they ransacked their houses during the arrest, as the money confiscated was never captured in the occurrence book (OB).