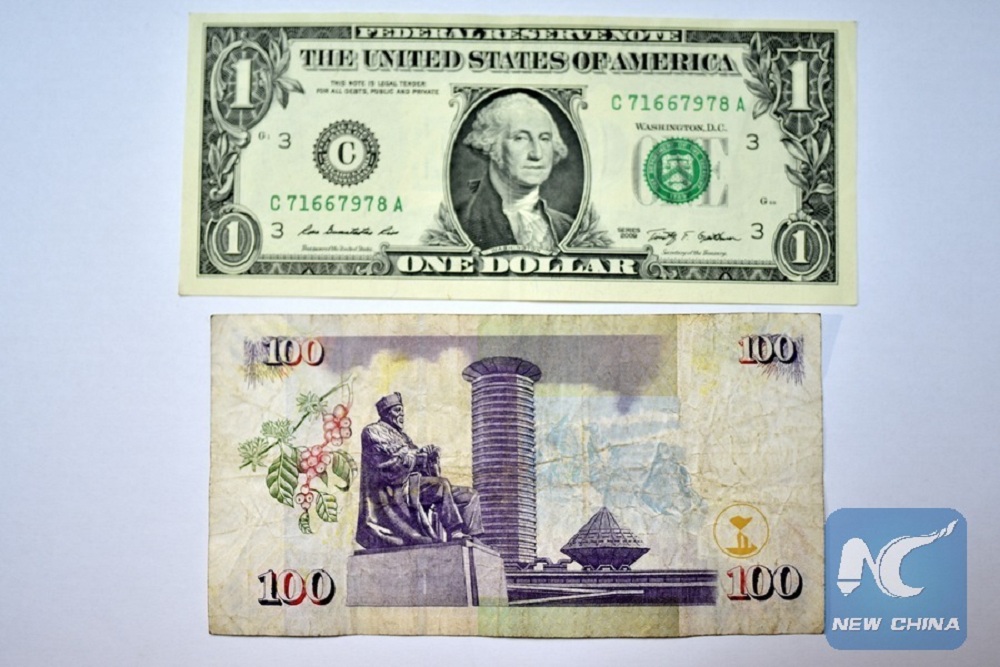 The shilling has strengthened to below 100 units to the dollar for the first time in 10 months, yielding gains for consumers who are set to feel an ease in the cost of goods and services but loading pain on exporters who will get less earnings from their sales. The Kenyan currency breached the psychological 100 units to the US dollar in Thursday's trading, buoyed by continued heavy foreign exchange inflows that are outweighing demand.
Banks were bidding for the shilling at an average of 99.85 units at close of trading Thursday, against an average asking price of about 100.15 units to the greenback. The move below the 100 mark comes after sustained gains against the dollar in the past two weeks, when the shilling has also been helped by tightening liquidity in the market.
"Dollar supply is outpacing foreign currency demand, leaving the shilling on the front foot," said Commercial Bank of Africa in a note on the currency.
The shilling is also gaining against the euro, exchanging at about 113.88 units, below the 114 level for the first time since May 2017.