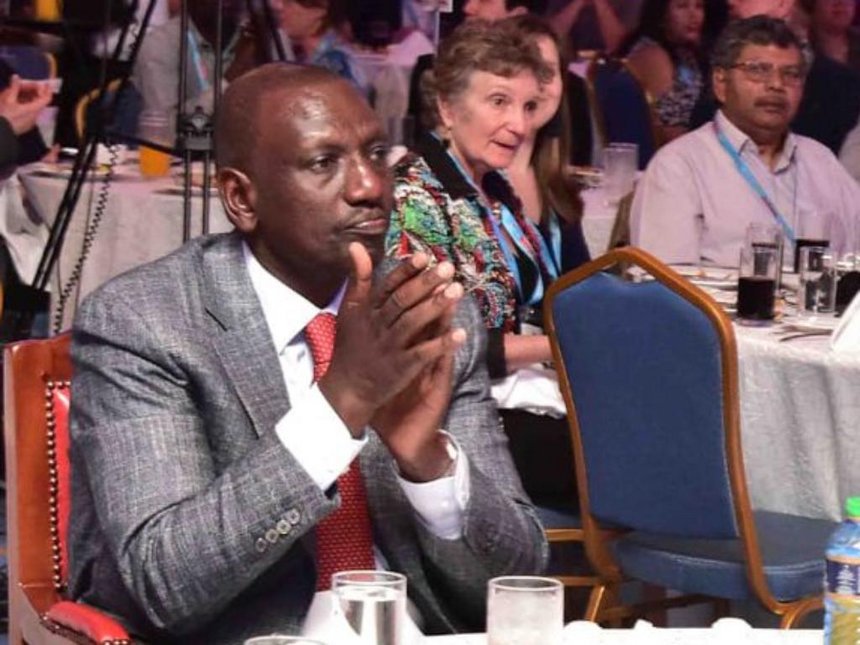 " You've heard that govt has lost about Sh21bn in Kimwarer & Aror dam, which is a flat lie! The money in question is about Sh7 billion, & for every coin that has been paid, we have a bank guarantee. No money will be lost because we are a responsible govt ." This were the exact words said by Deputy President William Ruto on Thursday.
Kenyans are not happy with Ruto especially after he said only seven billion like it is some coins meant for buying a matchbox.
Here is what Kenyans have had to say.
DP Ruto is lying with Impunity. He says only ksh 7 Billion was lost in the Dam Scandal…. He says " Only 7 Billion " Surely?— Battalion Alis (@alis_battalion) February 28, 2019
Who else will buy this blatant chaps from Dp Ruto? He SAID NCPB scum. Was orchestrated scheme to to curtail his 2022 ambition, now kimwarer dam project only 7B has got lost not 21. Should we clap and sit down? #StateOfJudiciary— Dr. Abraham mutai🇰🇪 (@kimutaiabraham5) February 28, 2019
"DP Ruto" has perfected the art of lying to kenyan citizens and moreso to his sycophants. but we will never forget this one here👇👇, time always has the best answer indeed. pic.twitter.com/QwmFKIS00V— Horns jr (@CastroOballa) February 28, 2019
DP Ruto will soon deny that Rachel is his wife…— Ideal deal (@andaye_kefa) February 28, 2019
DP Ruto who promised us stadia is the same person telling us money was not lost in the Arror and Kimwarer dam project in Elgeyo-Marakwet…..😂😂😂.#StateOfJudiciarypic.twitter.com/ibg4eDmeBX— Cyprian Nyakundi Escobar (@CisNyakundi) February 28, 2019