The debate on crackdown on Higher Education Loans Board (HELB) loan defaulters still continues and The Kenya Young parliament association has come to the rescue of university graduates.
The loan board have gone to an extent of listing the loan beneficiarie on Credit Reference Bureau (CRB) despite their situations of not securing a job.
HELB on Wednesday, however, announced that if you are among university graduates who are yet to pay their Higher Education Loans Board (HELB) loan, perhaps because you have not secured a job or you delayed in school, you have an opportunity to have your time repayment period reviewed.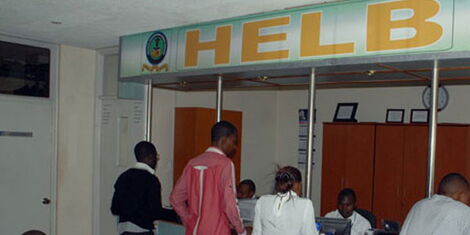 With a highly significant number of graduates still jobless, HELB CEO Charles Ringera said that there is no excuse to default.
"There is nowhere actually in that loan application form we have said, you must get a job before paying, what we say is that finish school, we give one year, and settle down…settling can mean going into business, getting married to a rich family our any other way…."said Ringera.
Ringera further indicated that the board assumes that a degree course in any public university takes an average of four years before one graduates.
The situation is however different because, in nearly all the public universities in the country, students may take more than four years before graduating depending on the courses they take and other interruptions like a terror attack, strike, and other ill happenings.
Babu Owino and Kenya Young parliament association has gone to court to stop the Loan Board from arresting defaulters and not listing them on CRB as some might want to secure a loan to start a business.