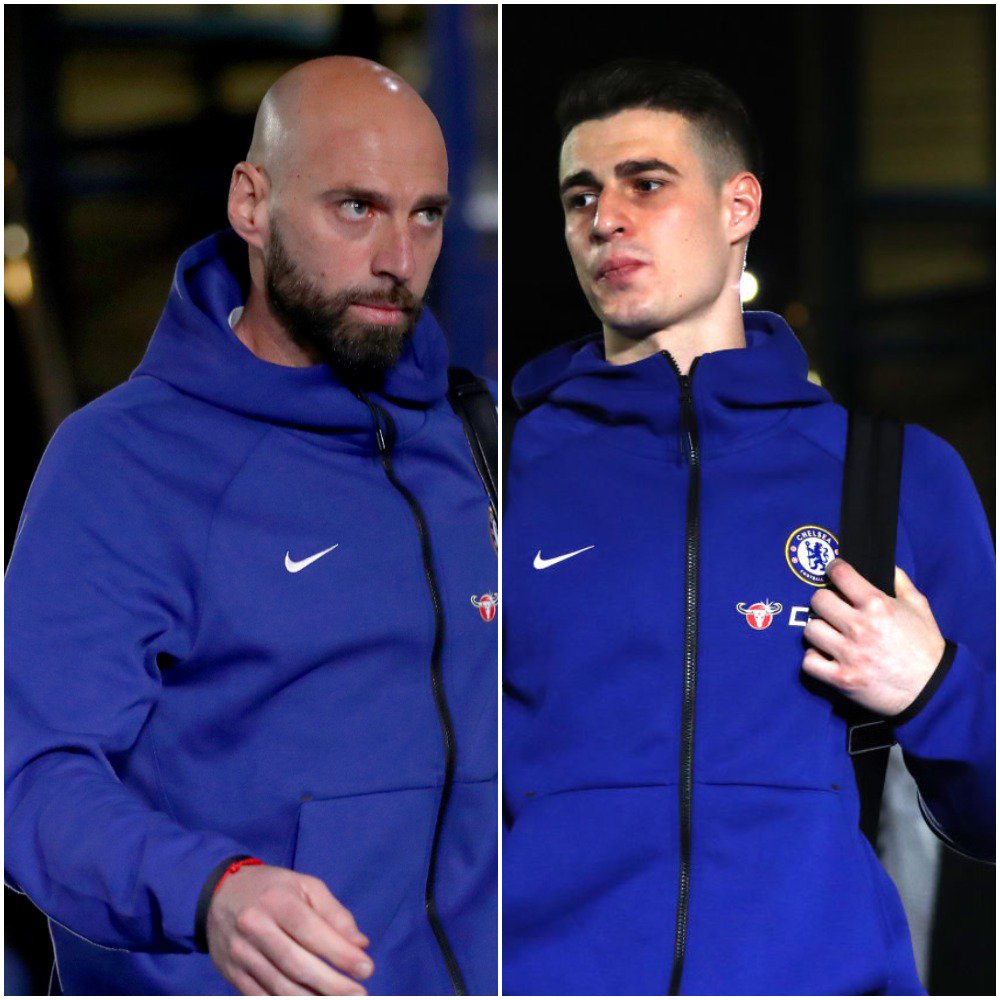 Both Maurizio Sarri and Kepa have been grabbing the headlines in recent days.
Sarri wanted to sub keeper off in the League Cup final this past weekend due to him looking injured.
However, the Spaniard remained on the pitch for the full game, in which Chelsea lost on penalties.Afterwards, Kepa would be fined a week's wage by Chelsea FC for ignoring Sarri.
Then, on Wednesday, Kepa found himself on the bench in a must-win tie for Chelsea vs Tottenham.
Sarri explains why he chose to drop Kepa below.
The man who replaced Kepa on Wednesday was Willy Caballero.
It was also Caballero who would have come on vs City in the final.
Caballero has proven himself in shootouts in the past with the Argentine being the hero in the 2016 League Cup final shootout for Man City vs Liverpool.
The ex-City keeper also looked visibly annoyed when Kepa refused to come off on Sunday.
Despite this, Caballero has insisted that he and Kepa's relationship has not been strained by the incident: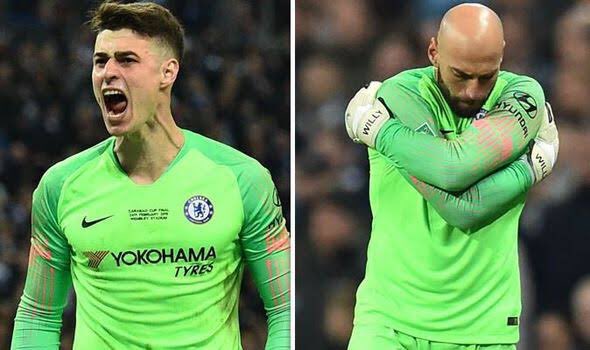 "We passed the last few days in good harmony, trying to talk about things and how to beat Spurs, and we did it."
"It was probably very important [what happened] because it was in a final but it doesn't matter. We improved a lot and we are more together than ever.
"Is everything okay between me and Kepa? Yes, of course. We spoke about it after the incident and it was good to have a chat with him.
"He learned a lot from what happened, we learned a lot as a team."As quoted by the Evening Standard.