The seven people who were charged with impersonating President Uhuru Kenyatta have dared the prosecution to produce the head of state in court as a witness.
The suspects Joseph Waswa, Duncan Muchai, Isaac Wajekeche, William Simiyu, David Luganya, Gilbert Kirunja, and Anthony Wafula told the court that the law does not serve to prevent Kenyatta from appearing before it as a complainant.
Suspects are accused of calling the chairman of Sameer Africa Naushad Merali and asking for Ksh 10 million using mobile number 0722208842 in the name of the president.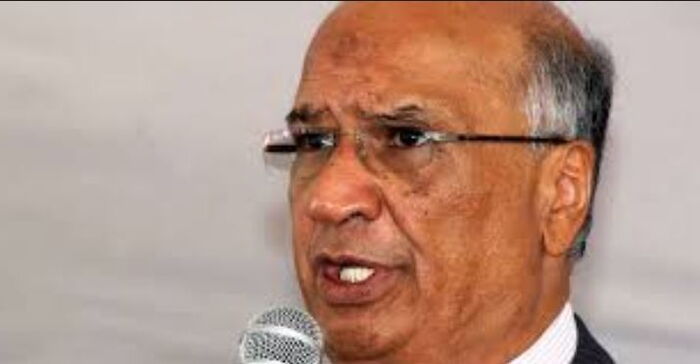 Lawyer Cliff Ombeta, posing as the defense of the suspects also questioned the court to produce a confirmation from Kenyatta that the number is his, failure of which would imply mere speculation.
Ombeta indicated, "A telephone number was cited in the affidavit by Inspector James Mwangi, but no annexure from any mobile phone provider has been presented to confirm if the numbers exist and who it is registered under."
Ombveta's arguments were offered as statements opposing an earlier application by the Director of Public Prosecutions seeking to have the suspects detained for 10 days to allow further investigations into the matter.
Prosecutor Edwin Okello, on the other hand, mentioned that it was very unfortunate that the case involved the president but whether he should be summoned to appear before the court as a witness remained to be a matter that is "Neither here nor there."
The prosecution urged the court the suspects since the investigations were complex in nature in consideration of the fact that some of the suspects were still at large.
"The nature of investigations, in this case, is complex since it requires communication data from several service providers which ordinarily requires time. We need to establish the details of the bank account which was used to defraud Sh10 million and the signatories to the account, " stated Ombeta.
Magistrate Peter Ooko, however, dismissed the application of the prosecution maintaining that none of the seven suspects is employed by any mobile service provider in the country or in the bank where the Ksh 10 million was allegedly deposited.
He communicated, "I do not know how the suspects would interfere with the banks as the bank account stated by the prosecution is for a suspect Reuben Njuguna who is not present in court."
Akif Hamid Butt, the complainant who is also the Finance Director of Sameer Africa, allegedly deposited the Sh10 million by way of electronic money transfer from Sameer Africa Bank account to an Equity Bank account under the name of Reuben Njuguna, who is yet to be presented in court.