According to Billy Oketch, a witness at the court, he became suspicious about the probability that Jacqueline Chepng'etich had committed suicide after he realized his name was missing from a "suicide note" left behind.
In the list, a number of key family members were mentioned right behind the bathroom door. Given the fact that Oketch is her half-brother, it made zero sense to him that he was not named in the list.
Oketch also pointed out that the handwriting also looked nothing like his sister's.
"The writing on wall was not by my sister. It was apparent she did not commit suicide. I met my sister four years before her sudden death. We share a father, so when my mother told her about me, she came to Nairobi to look for me We bonded almost immediately and when my mother died, she was there for me so we grew even closer "
Oketch shared with Justice Jessie Lessit that before his sister's demise, the two had spoken about 3 days earlier. He shared that it's highly probable the killer did not know their close relationship.
The caretaker at Chepng'etich's house said he had last seen her alive on May 29, 2008, when he handed her rent receipts. "The accused was there with her, but it was not the first time he came. He had been visiting," caretaker Evanson Mwangi said.
In 2010, Onyancha confessed killing 19 women and two children. He exaggerated the confessions by lying that he had drunk his victims' blood.
Onyancha said he had been sexually molested by a female guardian sparking his hatred for women. He had sworn to kill 100 in vengeance.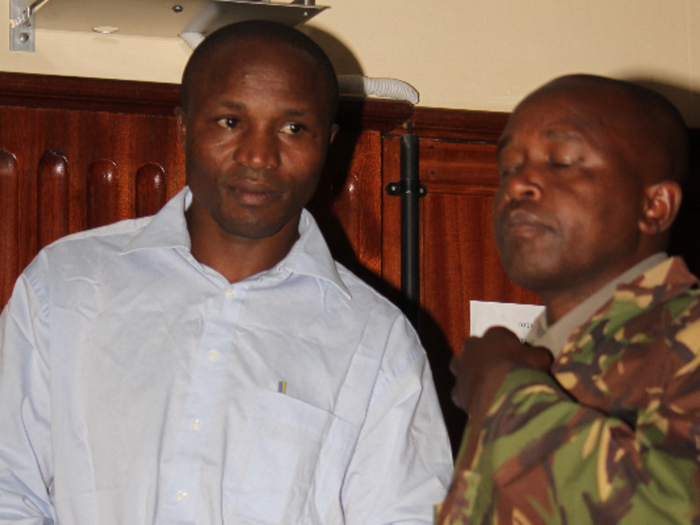 The case continues in the High Court and judge James Wakiaga has ordered a fresh hearing to determine the matter. He based his decision on the fact that the initial charge and subsequent sentensing was a mistrial. He now wants the matter forwarded to the head of criminal investigations.