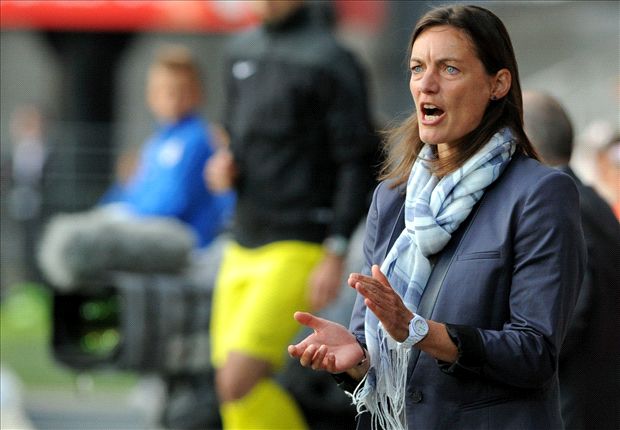 French women's football team coach Corinne Diacre is on a mission, and she does not have to look too far for inspiration as she prepares to lead host nation France into this year's women's World Cup.
This week marks 100 days to go until her team get the tournament under way against South Korea in Paris on June 7, and Diacre admitted there is plenty to learn from the successes of France's men at World Cups past.
After seeing 'Les Bleus' lift the trophy in Russia last year, being crowned women's world champions as well is the dream, but Diacre is doing everything to take the pressure off her side.
"There are lots of good things," Diacre said when asked what she could learn from the French men's victory in an interview with AFP at the national team base in Clairefontaine, in the south of Paris.
"I have spoken quite a bit with (coach) Didier Deschamps about the organisation of it. He has explained to me how they worked. There are some things I have partially copied, and others which I am not copying because they won't work for us, and in any case we don't have the same budget!"
Not only are France the reigning men's world champions, but they also won the World Cup as hosts in 1998, while Diacre also points to the success of the national women's handball team, who were crowned European champions on home soil last year.