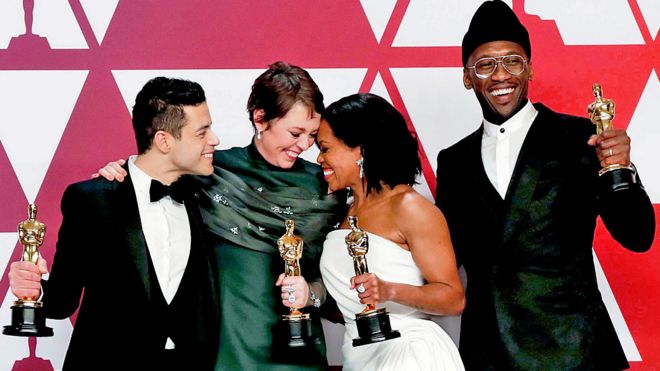 Olivia Colman, a British actress, beat the odds to win an Oscar award on the same night when Green Book also sprung a surprise by earning the award for best film.
Colman won best actress for her role in The Favourite and charmed viewers with a funny and tearful speech.
The star, who started out as a sidekick in TV sitcoms like Peep Show, marvelled when her name was called.
Glenn Close had been the firm favourite for her role in The Wife – and now has the unenviable record of seven nominations without a win.
Holding back tears on stage, Colman said: "It's genuinely quite stressful. This is hilarious. I've got an Oscar!"
The first British woman to win the prize since Kate Winslet in 2009, she added: "Any little girl who's practising their speech on the telly – you never know!"
And she cherished herself further to the audience by responding to a signal to end her speech by blowing a raspberry.