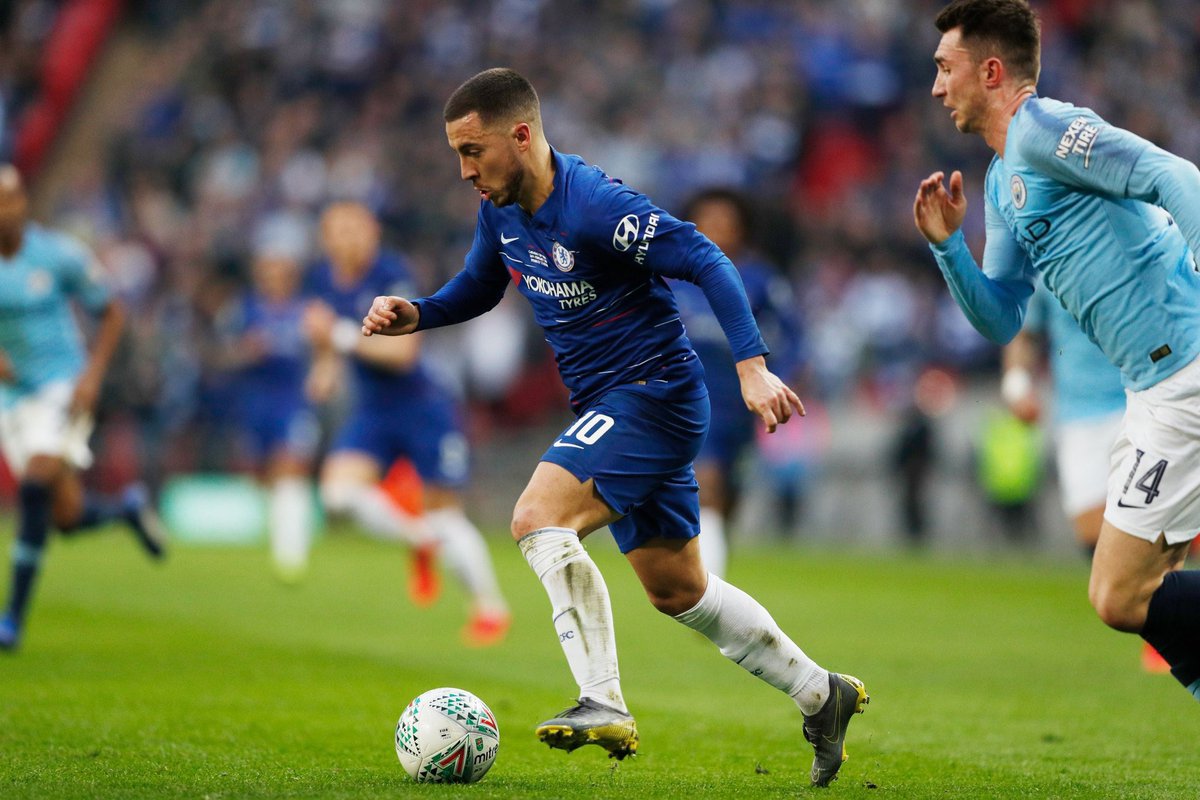 Eden Hazard has the talent and personality to succeed at Real Madrid, according to former Chelsea boss Jose Mourinho.
The Belgium international has been heavily linked over the last couple of seasons with a mega-money move to the Bernabeu.
He has sparkled for Chelsea in recent times with 12 goals and ten assists in 25 Premier League appearances this campaign and Mourinho believes Hazard is capable of playing for Real.
"Does he have the talent to play for Real Madrid? He does," said Mourinho, who was covering the cup final for DAZN Espana.
"Does he have the personality to put on a 'super-heavy' shirt and play in front of the fans at the Bernabeu? Yes, he has the personality.
"Regarding Eden's ambitions… be it playing for Chelsea his whole life or playing for a giant like Real Madrid, I can't say, because I haven't spoken to him for a long time."