Some of us will never see a gray hair unless we are 50, but some of us have already began the journey at the age of 20. statistics have proven that
white people start going gray in their mid-30s, Asians in their late 30s, and African-Americans (or Africans) in their mid-40s. Half of all people have a significant amount of gray hair by the time they turn 50.
Contrary to popular belief, stress has not been shown to cause gray hair. Scientists don't know exactly why some people go gray early, but genes play a large role.
Also, a vitamin B-12 deficiency or problems with your pituitary or thyroid gland can cause premature graying that's reversible if the problem is corrected.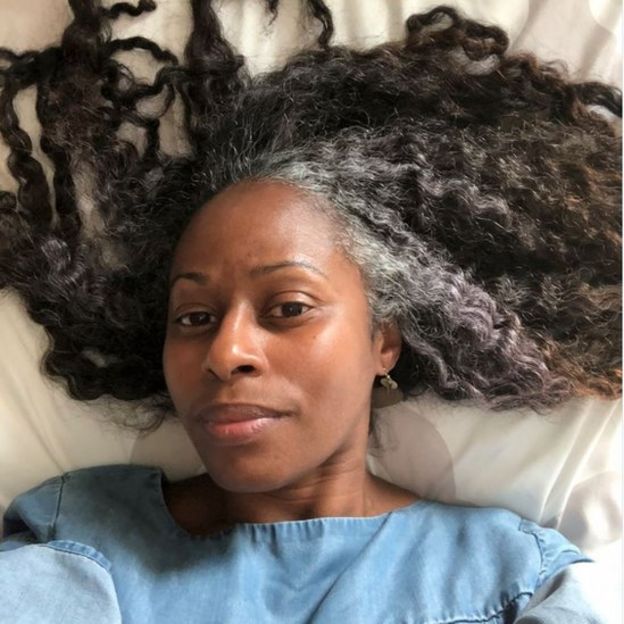 Hiding the Gray
There are lots of choices for concealing gray, says Ron King, owner of Ron King Salon and bô Salon in Austin, Texas, and a national spokesman for L'Oréal Professionnel. They include:
Semi-permanent or demi-permanent color: The color lasts a few weeks and is a good option for people just starting to see gray according to King.

Highlights: Scattered strands are lightened to blend the gray with the rest of your hair.

Permanent color: King suggests using it once you have 45% to 50% gray. Some clients leave some gray around their face to make a statement.

Hair products: If you don't want to dye but still want to conceal the gray, King suggests a coloring tool such as spray-on airbrush hair makeup, which washes out with a shampoo.
Embracing the Gray
More young mothers, professionals, and even runway models are opting to "go gray," says Diana Jewell, author of Going Gray, Looking Great.
"The myth that gray hair makes you old is just that — a myth. If you were young, vibrant, active, healthy pre-gray, you're still going to be that way. It's all in the attitude you bring to it," Jewell says. "If you think of it as merely another color choice, you won't be afraid of gray."