Chelsea fans are known to be so passionate about their club that they don't like taking chances especially when their team keeps producing awful results on the pitch.
The Blues have for sometime now been on a poor run on form, a run that fans feel has been contributed to by Sarri who insists on playing star Chelsea players out of position while also constantly starting players fans feel add no value to the team, players like Jorginho.
Jorginho was yesterday booed by Chelsea fans but Maurizio Sarri has defended the midfielder. Chelsea fans booed the midfielder onto the pitch in their Europa League win against Malmo.
Chelsea ran out 3-0 winners at Stamford Bridge to secure a 5-1 aggregate win, but the home fans made their feelings clear about under-fire midfielder Jorginho.
When the Italy international was brought on to replace Ross Barkley in the second half, there were boos from sections of the support, but Sarri felt Chelsea missed their playmaker.
"I think that in the first 30 minutes we understood why Jorginho is very important for our team," said Sarri. "We were in trouble to exit from our half with the pressing.
"With Jorginho, it is easier, I think. I would hope that our fans would be able to understand that Jorginho for us is really a very important player."
It was a nervy start for Chelsea, perhaps understandable given their poor form, but they recovered with second-half goals from Olivier Giroud, Barkley and Callum Hudson-Odoi as Malmo were reduced to ten men.
"I think that we played the first 30 minutes without confidence, nervous," he added. "We were unable to move the ball very fast and we were in trouble with their pressing.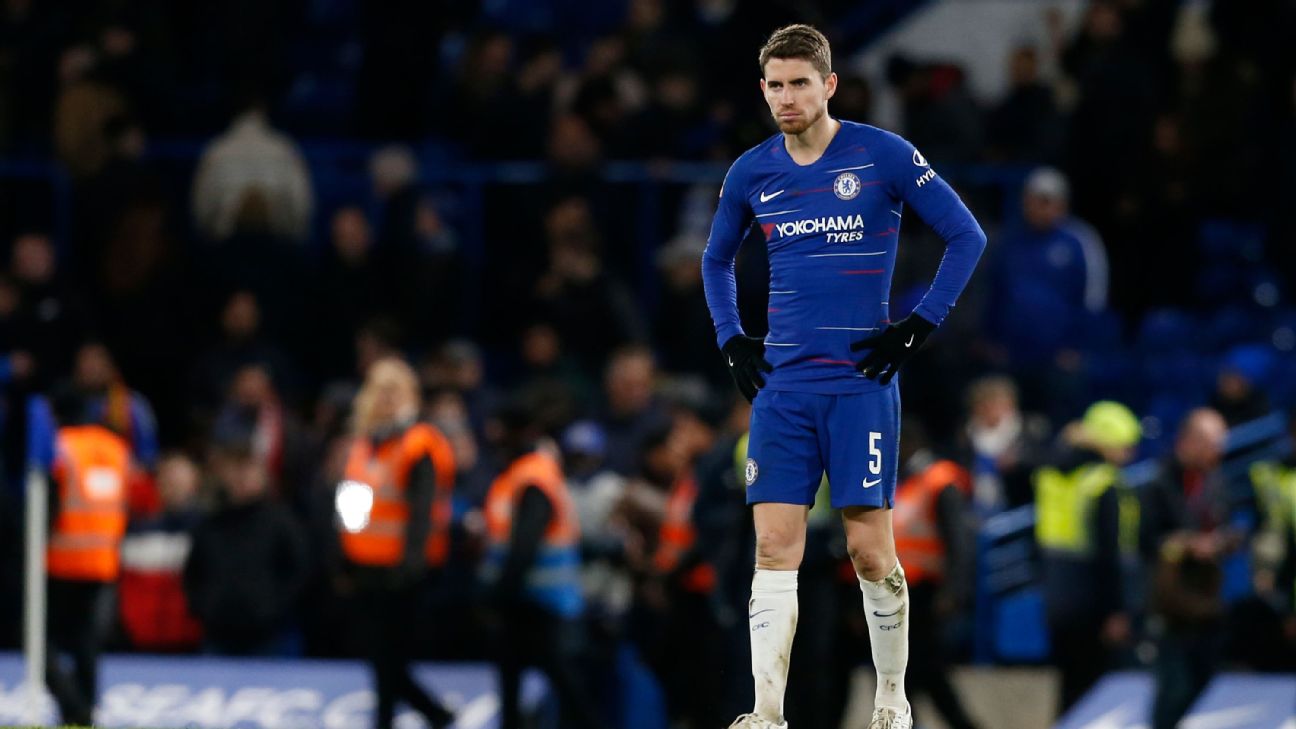 "Then we were a little bit better in the last 15 minutes of the first half and after the first goal we did very well. We started to move the ball very fast with confidence.
"But it wasn't easy for us to play this match, of course, so I can understand our players in the first 30 minutes."
Asked what would happen if Chelsea start the Carabao Cup final against Manchester City on Sunday as slowly as they did against the Swedish side, Sarri was blunt in his assessment.
"Disaster, of course," he said.
"I am worried about the first 30 minutes only for the offensive reason because we cannot play our football without confidence."