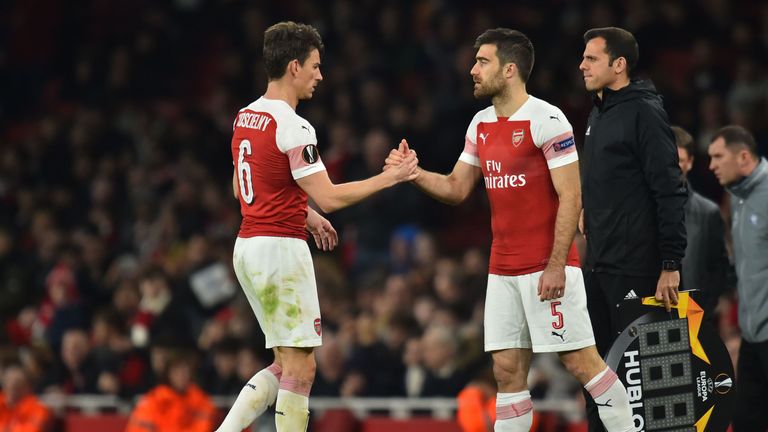 Koscielny is ultimately one of Arsenal's most Prized assests and his absence from the Arsenal squad has time and again been felt by the Unai Emery led team.
Arsenal fans were yesternight left wondering why the center back had to be substituted with many of them thinking that he has got another serious injury.
Well, head coach Unai Emery says Laurent Koscielny was substituted during the Europa League win over BATE Borisov as a precaution.
The Gunners booked their place in the last 16 of the competition with a 3-0 (3-1 agg) win at the Emirates on Thursday, but Koscielny was forced off in the 56th minute – replaced by the returning Sokratis Papastathopoulos.
Koscielny, who missed the first four months of the season with an Achilles injury, received treatment on his left leg after being substituted.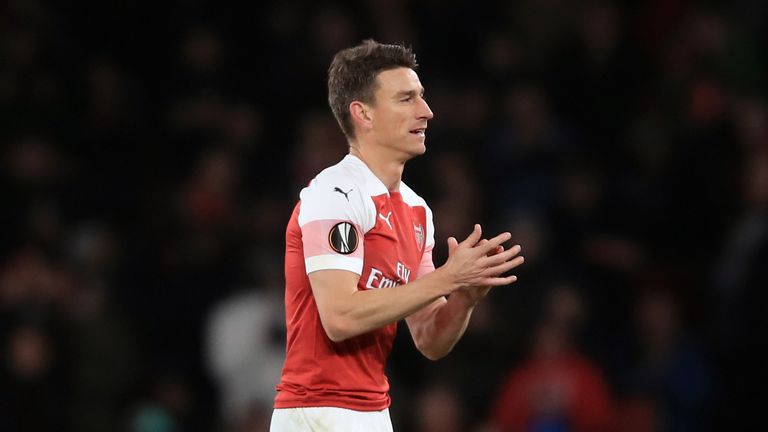 However, Emery has played down the severity of the injury and insists the France international was withdrawn as a precaution ahead of Sunday's home game against Southampton.
"It's a precaution. We'll know more tomorrow, but I hope he can be OK on Sunday or next week," said Emery.
"It's not broken, it's muscular, but he was starting to not feel great and we thought if he carried on it could have got worse."