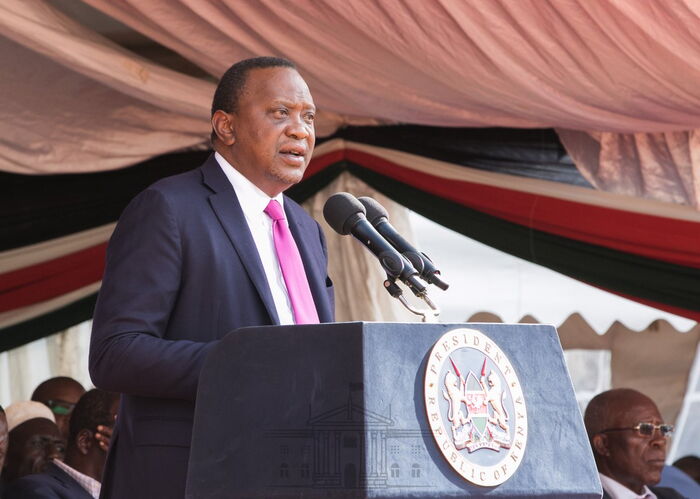 Uhuru Kenyatta has closed all avenues of salary negotiations after he publicly declared the the country cannot facilitate for any further increase in the salaries.
The President restated the position of the Salaries and Remuneration Commission (SRC) saying no more attempts should be made to push for higher salaries.
Speaking in Kisii, Mr Kenyatta said "those agitating for higher pay should not put their stomachs ahead of the interests of Kenyans.
There is no money and there will never be enough for us to just push for salary increments every day because if that is the case when will we serve Kenyans? We need to grow our economy, our country and its prosperity then talk about salaries," he said.
Various arms of government have continued to shut down the implementation of a return to work formula agreement signed by the nurses' union and the Council of Governors, a move that likely will present increasing problems for the nurses.
Kenya National Union of Nurses (Knun) accused government offices of frustrating its efforts to implement the agreed payment of uniform and risk allowances.
"This is corruption fighting back, they are just trying to politicise this issue and we are fought from all corners now," said Knun Secretary-General Seth Panyako.
His remarks came after the Controller of Budget ordered counties that have paid the allowances to recover the money.
Nairobi, Mombasa, Vihiga, Migori, Machakos, and Kwale counties had agreed to pay the allowances.