The eyes of the footballing world will be on Old Trafford this weekend as the home side look to continue their impressive form and derail Jurgen Klopp's Reds' title tilt.
United are going for a 12th win in 14 matches in all competitions and remain unbeaten in nine league matches, having last tasted defeat at Anfield in December – a 3-1 loss that brought the end of Jose Mourinho's reign.
Jesse Lingard, who scored the consolation goal that day, and Anthony Martial were expected to be out until the start of March with a injuries sustained in last week's Champions League defeat to Paris St Germain, but could return on Sunday.
"We're looking OK," Solskjaer said.
"I hope Jesse will be OK. More hope and think that Anthony will be OK, but we've got two more days, so they've got to get through these two sessions.
"They've not been part of it yet, but they've been doing some recovery work.
"Anthony's was a different muscle, so we think that he might be ready and hope that Jesse will."
The duo's return would be a welcome shot in the arm for a side that recovered from their first defeat under Solskjaer by comfortably triumphing 2-0 in Monday's FA Cup fifth-round match at Chelsea.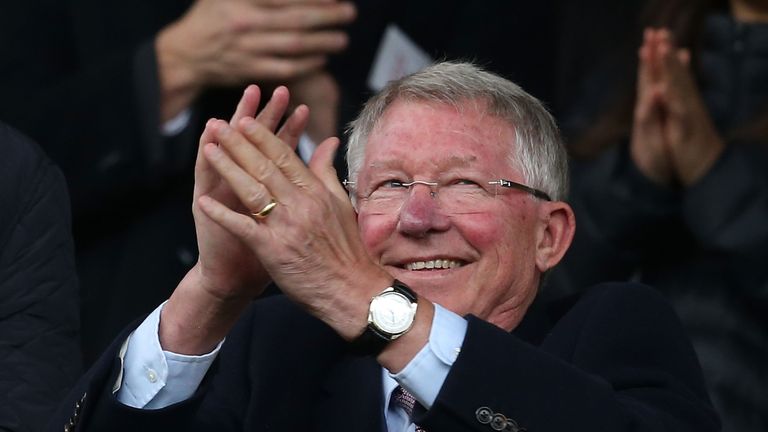 Ferguson was seen speaking to some United players after that match at Stamford Bridge and has been offered a wider audience ahead of the Liverpool match.
Asked if the mind games used by his mentor were something he bought into as a manager, Solskjaer said: "Nah. I don't think Jurgen Klopp will read what I say.
"I'm not going to read what he says, or the players say. That's further down the line I would think.
"But (Ferguson) would be welcome to have his talk to the players if he wanted to, the gaffer, because we know how much it meant for him to overtake Liverpool.
"I think our players know what it means for everyone at Man United."
There are no firm plans for Ferguson to come in but United do not need to look far for inspiration given their current boss, a 1999 treble hero, knows all about eagerly anticipated encounters with Liverpool.