Manchester United vs Liverpool is termed as one of the most famous rivalries in football and arguably, the biggest in the English Premier League.
The two Premier League giants are 35 miles apart and their rivalry has propagated over the past decades by the proximity of the major cities they represent. The rivalry is also powered by their worldwide popularity complemented by outstanding domestic and European football dominance.
The protagonists claim historical supremacy over the other as they are the most successful English teams in both domestic and European competitions.
Titles won
The Red Devils have claimed 20 Premier League titles, 12 FA Cups, five League cups, three UEFA Champions Leagues, one UEFA Europa League, one UEFA Winners' Cup, one UEFA Super Cup, one Intercontinental Cup, one FIFA Club World Cup and a record 21 FA Community Shields.
On the other hand, the Reds crow with 18 Premier League titles, seven FA Cups, 15 FA Community Shield Cups, five UEFA Champions Leagues, three UEFA Europa Leagues, three UEFA Super Cups and a record of eight League Cups.
Players' rivalry
This rivalry has thrived even among players in recent years. Former Manchester United striker Wayne Rooney described how he grew up abhorring the Reds while the former Liverpool captain Steven Gerrard, while displaying a compilation of football jerseys he has exchanged with opponents said he does not possess a single Man United jersey.
Former Liverpool Striker Luis Suarez was alleged to have racially abused ex-Man United defender Patrice Evra in the 2011/2012 season. An FA panel found Suarez guilty of using the term "negrito", consequently banning him for eight matches.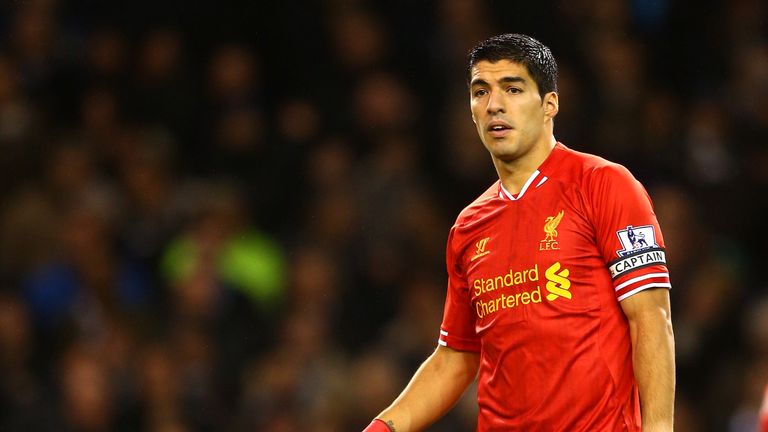 Immediately when he returned from the ban, Suarez had to face Manchester United again at Old Trafford on February 11, 2012. The Uruguayian refused to shake Evra's hand before the match began. United won the match and as expected, Evra celebrated in front of the home supporters and made Suarez feel it.
Former Liverpool goalkeeper David James said, "I could never say I hated any United players just for being United players… But the rivalry became a habit, I suppose; on England trips Liverpool lads would eat at one table, United boys at another. There was tension there and we avoided one other".
Former Reds defender Neil Ruddock once broke United's Andy Cole's legs in a reserve match later saying, "I didn't meant to break both legs, I only meant to break one… I absolutely destroyed him… I know it's not big and it's not clever but it was great".
Player transfers between the teams
The transfer of Phil Chisnall from United to Liverpool in April 1964 was the last transfer between the clubs. There has not been any other direct transfer between the clubs since then.
Supporters Hooliganism
These two clubs are among the most popular in the world. Matches between them have had several incidences of hooliganism.
An unidentified Liverpool fan spat at Man United legend Eric Cantona and threw a punch at former United boss Sir Alex Ferguson at the 1996 FA Cup final at Wembley Stadium as the Red Devils walked to collect the trophy.
On March 17, 2016 in a second leg Europa League match at Old Trafford, there were crowd disturbances in the stadium – Liverpool supporters ripped seats and fought with United players. It was later reported that a Reds fan sneaked a Liverpool banner into the United section causing fury among United fans.
Next Appointment
The Red Devils host the Reds at Old Trafford on Sunday, February 24 in a Premier League clash. Ole Gunnar Solskjaer's men could receive a huge boost, with reports of Frenchman Anthony Martial and Jesse Lingard, who sustained injuries during the Champions League defeat to Paris Saint Germain last week returning to training.
Defender Virgil van Dijk returns to the Liverpool squad after missing in their Champions League clash against Bayern Munich due to suspension.
The two clubs have met 171 times in the Premier League with Manchester United winning 68 times, drawing 47 times and Liverpool winning 56 times.