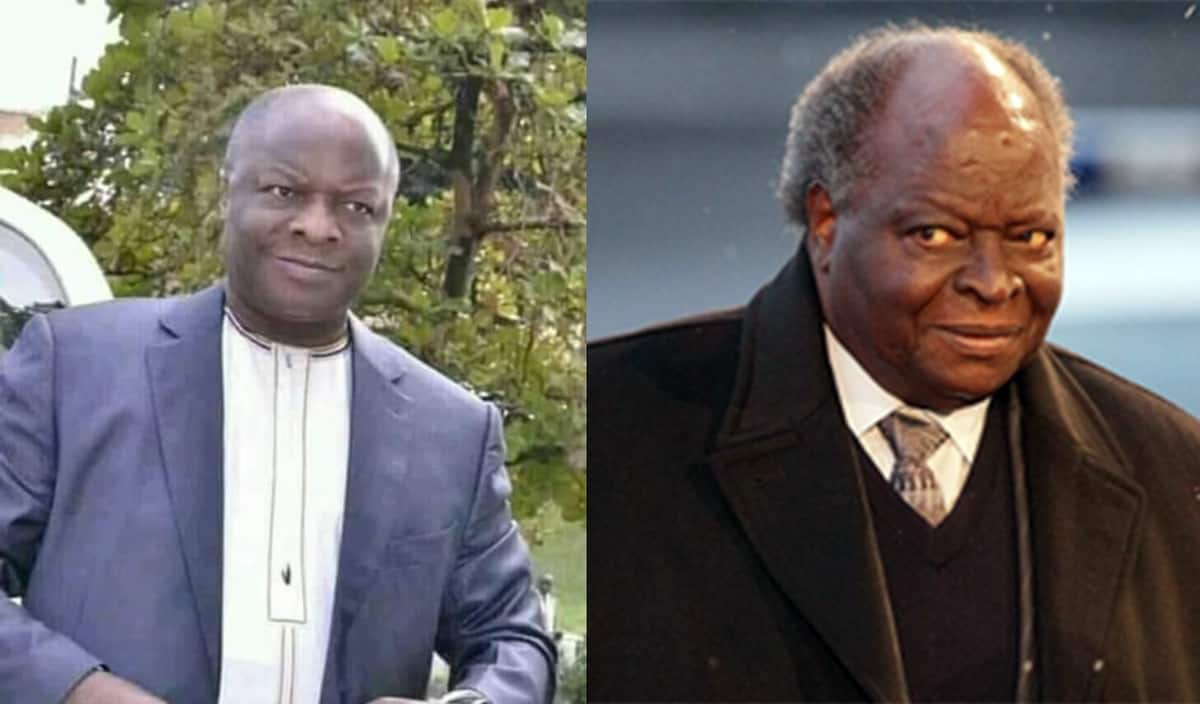 Navigating through social media these days, it is virtually impossible for any striking photo or statement to go unnoticed by curious Kenyans and on Tuesday, February 19, it was an interesting photo of a Ugandan Kabaka which caught their attention.
The photo of one Ronald Muwenda Mutebi II caught people talking as the royal King of Buganda bears a striking resemblance to Kenya's third president Mwai Kibaki.
Cheeky Kenyans, however, tried to convince everyone who was listening that the photo belonged to Kibaki's long lost son who wanted a reunion which is of course false.
Kenyans with all their cheeky and dark humor could not watch this lying down as they poked fun at Kibaki's 'twin'.